THAT SHADY DEAL WITH AFRICAN MINERALS - HOW CAN A COUNTRY MORTGAGE ITS RESOURCES FOR 99 YEARS TO A COMPANY RUN BY A MAN WITH A SHADY PAST - ONLY IN SIERRA LEONE
Mr Frank Timis or Vasile Frank Timis to give his official name of African Minerals must be rubbing his belly with glee, satisfied that he had succeeded in getting Parliament on its side as well as journalists in Sierra Leone in securing a ninety nine year deal that would allow him to exploit the country's iron ore reserves which he boasts to be in the billions tonnage. Timis, the convicted drugs offender appear to have fingered the country that suits his operations.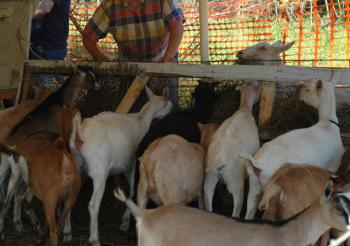 Put together a government whose functionaries are hell-bent on making money for self and associates at all costs, add a minister who is ready to sell his own soul to the devil for money from whatever quarter, add a President who sees nothing wrong in being unable to separate his private and government coffers and into this mix put a Parliament made up of bleating goats ready to sing any song that lines their pockets and finally coat the mixture with a nest of vipers passing off as journalists whose pockets have ever-yawning chasms. And presto, you have the right combination. Corruption that beggars belief!!!!
Frank Timis is in good company in Sierra Leone where he has succeeded in getting one President Ernest Bai Koroma in his pocket, ready and willing to dance with gusto and energetic fervour to any tune he Vasile Frank Timis comes up with as long as his personal accounts are taken care of. Frank Timis must have watched and indeed studied the scenario in Sierra Leone and when he made his first bid during the Tejan Kabbah reign must have been pleasantly surprised at just how cheap and ready policy makers in Sierra Leone were ready to tow his chariot of corruption using the sweaty backs of hapless Sierra Leoneans.
Again allow us to refer you to this article brought to your attention on the 46th anniversary of the Bank of Sierra Leone, the country's banker of bankers and again quote what one commentator stated about deals made during the Siaka Stevens and Joseph Saidu Momoh regimes with shady characters like Liat and Scipa.
....Momoh tried to regain control of Sierra Leone's diamond resources from Stevens' clients. Creditors approved, noting that the main obstacle to fighting corruption and servicing foreign debt in Sierra Leone was the hold over diamond resources exercised by rogue state officials and Stevens' business clients (Reno 1998). Creditors recommended inviting foreign firms to regularise or impose control over diamond mining (Reno 1998).

However, the "foreign firms" that showed up were generally shady businessmen with criminal links. They received generous diamond mining and other concessions in return for their offers of "assistance". LIAT appeared in 1987 with promises to finance and build development projects in return for diamond mining concessions. The firm's chief was arrested in the US on fraud charges and extradited to Israel to face additional charges. This ended LIAT's Sierra Leone operations (Reno 1998).

SCIPA Finance appeared in 1989 with an offer to manage Sierra Leone's diamond mines. SCIPA paid overdue civil servants' salaries and also allegedly paid a portion of Sierra Leone's arrears with conventional creditors, helping to put debt negotiations with the IMF back on track in 1989 (Reno 1998). However, SCIPA was primarily interested in purchasing Sierra Leone diamonds as part of a money laundering operation. To dominate the market SCIPA cultivated a following among illicit diamond operators, and gave gifts to Momoh's allies and rivals alike (Reno 1998). SCIPA's head was arrested for "economic sabotage" in 1989, thus ending SCIPA's operations (Reno 1998).

Visit the website of African minerals but don't be surprised not to find details of the 99-year deal. Nothing about who benefits from such a massive mortgage of the country's iron ore deposits, neither is there the details one would expect to find on the website of a company that has bought the souls of policy makers in Sierra Leone. Nothing, we say nothing as the government has left it with Timis to decide whether to publish or not even though Sierra Leone is a signatory to the Extractive Industries code of practice, the EITI.

And to crown the betrayal, the final nails in the coffin - Sierra Leoneans are yet to find out what will remain of the country's Tonkolili iron ore deposits after, let's say fifty years of exploitation. Nothing of the sort. Nothing about how long it would take African Minerals to remove all that iron ore from Tonkolili. And nothing about other minerals/ores that could be lying beneath the earth in the vast areas mortgaged to Timis and his gang.

And this is apart from other interest of Timis in precious minerals.

Ask any Sierra Leonean about this deal and that person would find it difficult to explain how a company can move from exploratory to exploitation rights in one swift move with increased acreage added for good measure.

This is a part of the story of the exploitation of Sierra Leone's natural resources by a government that believes the only duty of care it should have would be to self and associates as the ordinary Sierra Leonean continues to wallow in poverty.

This is the empire of Ernest Bai Koroma.

And the journalists?

You decide on their "independence" and their personal worth.