THE APC MANIFESTO PRESENTED TO THE PEOPLE IN 2007
"Africa's history over the last fifty years has been blighted by two areas of weakness. These have been capacity - the ability to design and deliver policies; and accountability - how well a state answers to its people. Improvements in both are first and foremost the responsibility of African countries and people...." Africa Report
---
"The press, radio and television and other agencies of the mass media shall at all times be free to uphold the fundamental objectives contained in this Constitution and highlight the responsibility and accountability of the Government to the people." - Sierra Leone Constitution
Nearly all men can stand adversity, but if you want to test a man's character, give him power - Abraham Lincoln
Wednesday October 22, 2014

- Clueless and uncaring rat occupying State House appoints another dimwit, another moron to lead the fight against the Ebola scourge in the belief that the military contingents from the US and the UK calls for something with a military background is Sierra Leone's best contribution. Missed opportunities and a misplaced and uncalled for mantra of ..."this is the very first time Ebola got to my country Sierra Leone. We did not bring it upon ourselves."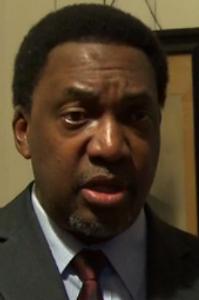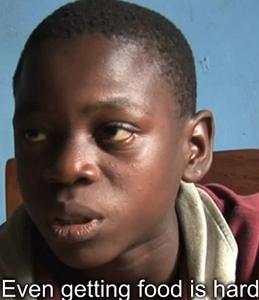 We could not help noticing the glee with which the rat and his uncaring accomplices in this crime against the people when word leaked that the WHO could have got it all wrong in dealing with the Ebola outbreak in West Africa with Guinea as the initial epicentre. It is as if they are blaming the WHO for the disease spreading so uncontrollably in Sierra Leone - as if the international organisation has to take all the blame for the deaths, some preventable in the country.
We would like to remind the rat and his accomplices that the primary responsibility for the welfare of Sierra Leoneans and indeed all within the borders of Sierra Leone rests squarely on the government of the rat, his associates and his ruling party. Even before this terrible outbreak, the report of the Auditor-General report on government activities in 2012 clearly highlighted the unforgivable and criminal deficiencies in the country's health delivery system citing in many cases the lack of duty of care in an overstretched and under-resourced system that was being manipulated by the rat and his uncaring cabal. As usual with them, no moves were made to ameliorate the situation. In his latest move in which he brought in another moron whose alleged money-making escapades at the Defence ministry should be the subject of an inquiry in any sober-minded administration, we hear nothing about the fate of one Stephen Ngauja who had been designated the Coordinator of the Emergency Operations Centre, the EOC.
When the rat was given an opportunity to make a case for help, his speech at the special UN conference via video link was as lacklustre as it was bereft of any meaningful statement expected from a leader asking for help. His request for help was generalised, without focus and what made it even more jarring on the ears of those listening in was the rat's continued insistence that "We did not bring it upon ourselves" No one asked him about that as the international community and Sierra Leoneans know only too well how the disease took hold in Sierra Leone. We thank all those countries and organisations who have chipped in - the UK government, the US administration, China, Cuba, South Africa, Nigeria and the rest of the international community which includes the World Health Organisation, MSF and others. We cannot thank you enough for your selfless endeavour. Please, please do not give/donate any money to the rat passing off a President of Sierra Leone, nor his associates, nor his committees indeed anything in which he has his relations, friends and associates. Funds so far purported to have been received have not been properly accounted for nor has there been any transparency as to how contracts continue to be awarded.
---
Friday October 10, 2014

- Pakistani child education campaigner, the one and only Malala Yousafzai is now a Nobel Peace Prize winner and at age 17 is the youngest ever to win the coveted prize. We say congratulations to her and joint winner Kailash Satyarthi. The world still has something to be joyful about. Congratulations.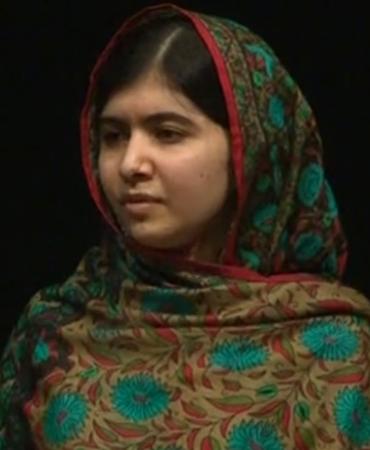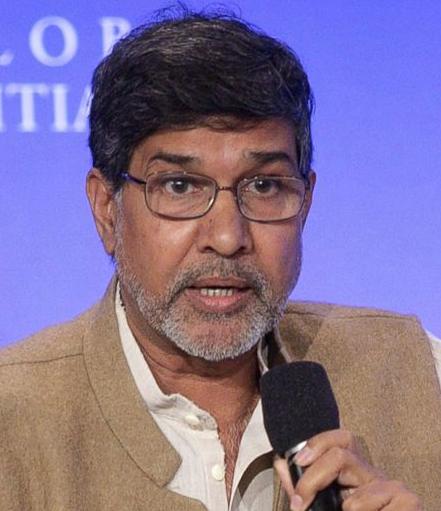 It is with a deep sense of appreciation that we have to join the rest of the world in celebrating the work of child education activists Malala Yousafzai of Pakistan and Kailash Satyarthi an Indian child rights campaigner who were both recognised for the struggle against the suppression of children and young people. International news outlet the BBC had this - "The teenager was shot in the head by Taliban gunmen in October 2012 for campaigning for girls' education. She now lives in Birmingham in the UK. The Nobel committee praised the pair's "struggle against the suppression of children and young people". Mr Satyarthi has maintained the tradition of Mahatma Gandhi and headed various forms of peaceful protests, "focusing on the grave exploitation of children for financial gain," the committee said at the Nobel Institute in Oslo. The 60-year-old founded Bachpan Bachao Andolan, or the Save the Childhood Movement, which campaigns for child rights and an end to human trafficking. Reacting to the news, Mr Satyarthi told the BBC: "It's a great honour for all the Indians, it's an honour for all those children who have been still living in slavery despite of all the advancement in technology, market and economy. "And I dedicate this award to all those children in the world."
A press statement from the Nobel Committee gave reasons why these two had been winners - "The Norwegian Nobel Committee has decided that the Nobel Peace Prize for 2014 is to be awarded to Kailash Satyarthi and Malala Yousafzay for their struggle against the suppression of children and young people and for the right of all children to education. Despite her youth, Malala Yousafzay has already fought for several years for the right of girls to education, and has shown by example that children and young people, too, can contribute to improving their own situations. This she has done under the most dangerous circumstances. Today's announcement by the Nobel Committee in Sweden not only brought the spotlight on Malala but on Kailash whose work in freeing India's children from slave labour is a testimony to his concern for the plight of the underprivileged in the world's largest democracy as we found on this profile blog. "Kailash Satyarthi Kailash Satyarthi is internationally acclaimed child rights' activist and pioneer in the fight against child slavery."
---
Thursday October 9, 2014

- As victim from Liberia succumbs to the killer Ebola virus in the United States and health workers inadvertently take the beastly and treacherous virus to Europe we applaud moves by the United Kingdom, the United States and other concerned countries. Given the treacherous nature of the virus as it tries to kill health workers who challenge it, let us do all we can for the safety of these health workers so that their zeal will not flag.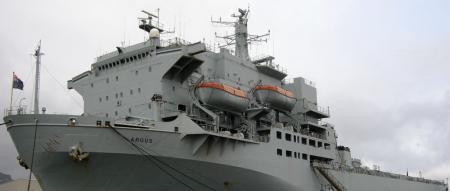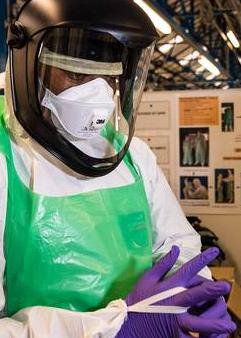 What we had feared has happened and the headlines have been running away with the story of "the first person to be diagnosed with Ebola within the United States has died...." and so on. This is the sad story of a 42-year-old man Thomas Eric Duncan who caught the virus while in his first home country of Liberia. This BBC page tells it all...of the rising hopes and expectations punctuated by hospital reports of his condition moving from serious to critical, and then like the case of our healthcare workers, the rising apprehension that our prayers could well have been in vain. We have another death on our hands. It would seem that the same delay in the treatment of suspected cases was deployed in the case of Thomas Eric Duncan as we read from the pages of US broadcaster NPR - "Duncan is believed to have become infected after he helped a pregnant woman with the disease into a taxi in Liberia that was to take her to a hospital. Hospital officials confirmed last week that Duncan had been sent home on Sept. 26 after an initial exam concluded he suffered from a "low-grade common viral disease." The hospital said that although a nurse, working from an Ebola checklist, determined that he had recently traveled from Liberia, that information was "not communicated to the full team."
The two cases quite clearly buttress our belief that isolation, testing and immediate treatment is key to fighting the beast called Ebola and the delay in both the United States and Spanish hospitals to put immediate emergency measures in place shows either a dismal lack of knowledge of the how Ebola kills humans or a deliberate attack of amnesia as administrative and other silly, deadly ones at that, ramifications click into place. A very sad and tragic lesson for all those taking care of people with high fevers. We pray that health professionals all over the world will now advise themselves to eliminate Ebola as a first step when people present with a fever - especially if they are from areas where the beast rages. There is no excuse for this. We have just seen on Sky news that a company has been contracted to send a hundred thousand protective suits a month to Sierra Leone as the UK steps up the fight against Ebola with seven hundred and fifty troops, a whole battalion, sent in to help. We welcome this and the latest US effort not only for Liberia which appears to have the largest casualty figures but for Sierra Leone and indeed the sub-region. Meanwhile a row is developing in the UK on whether airport screening at all points of entry should be in place after the US ordered that should be the case at five entry airports that would take a closer scrutiny at passengers travelling from the areas worst hit - Sierra Leone, Liberia, Guinea and Nigeria and indeed the whole of West Africa as the UK has the largest number of people coming from the sub-region. In the meantime, the Royal Navy medical contingent is preparing for its role in the fight against the treacherous and deadly scourge in Sierra Leone with the planned deployment of RFA Argus. We wish everyone involved in this battle against the beast every success.
---
Saturday September 27, 2014

- Channel 4 programme - Unreported World is a must view for everyone concerned about the Ebola scourge as this programme vividly tells the story of the ravages of the vicious Ebola terror that is preying on the lives of the wary, unwary and all those who cross the path of the vicious terror.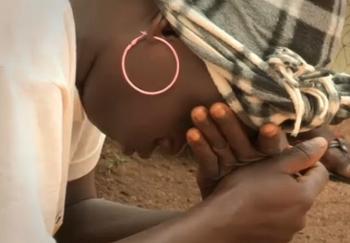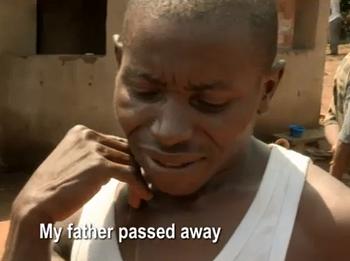 Last evening, Channel Four television in one of their programmes in the series Unreported World did a film on how the Ebola scourge snatches unsuspecting victims and as US President Obama observed - people just wanting to show love and concern to loved ones get ensnared in the web of death woven by the killer virus. According to Channel Four - "Unreported World provides a unique view of what life is like for the health workers battling Ebola in Sierra Leone and the families affected by the virus. In the time they were there though it was clear the battle to contain it was being lost." This pictures/film clips/film was done while the government was still in denial of just how serious the outbreak was and just before the rat finally declared it was a situation that demanded the formal announcement of a health emergency throughout the country. This film should be carefully studied because there are key lessons to be gleaned from it which should make clear that though the Ebola virus attack can be extremely deadly with over fifty percent fatality, the beast can still be controlled if suspected cases are tested, isolated and treated in as speedy a manner as is possible.
This Channel Four film is a great eye opener and we salute the brave reporters, camera crew and everyone involved in bringing to the world the real story of the disease and how it affects ordinary people, families, communities as well as the fears and myths associated with it. We have got stills from the film to highlight the story of a Sierra Leonean called Fallah, his wife Kadiatu, their four children and most poignantly, the fate of poor seven year old Fatmata who died after her mother and a grand parent succumb to the disease. The film brings you the cries of the poor girl as she shouted - "I am feeling cold". There was the case of Kadiatu and her husband Fallah. It was Kadiatu who first started complaining of fever conditions, vomiting and frequent visits to the toilet. Worried relations contacted health workers who came and took Kadiatu away. She looked in a bad way but it would seem that with proper treatment, her own body's immune system was encouraged to build up and fight the invading horror. From a listless and helpless individual, Kadiatu became a symbol of hope that all need not be lost when one is tested positive for the killer virus. We have just seen a Voice of America report which paints a sad picture of the Ebola situation in another area of the north - Makeni. Let us continue to pray that we succeed in this fight against Ebola but as we continue to stress - prayers should go hand in hand with practical solutions as to how the scourge is to be contained. Prayers should go hand in hand with positive and common sense in a country where the road to Kailhaun is a death sentence for patients. Victims must be given the first available emergency care where they are proved positive for the deadly scourge with the necessary measures put in place. Please do not subject victims to long road journeys that can last anything from six to ten hours. It is like a death sentence aimed at prolonging their agony before death. Let us pray and do something positive.
---
Thursday September 25, 2014

- Special UN meeting on Ebola hears passionate appeals from the UN, the WHO and US President Barack Obama to help the countries most hit - Sierra Leone, Liberia and Guinea. Uganda President says West African countries reacted too slowly to the outbreak.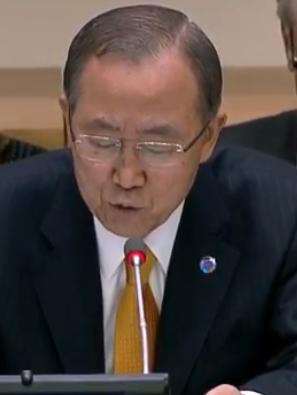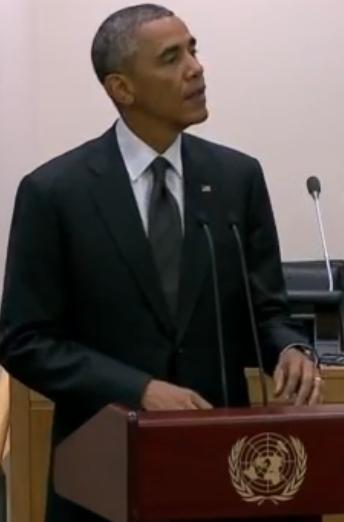 A special session of the United Nations, attended by some twenty four leaders or their representatives heard passionate pleas of help for West African countries hit by the Ebola scourge from UN Secretary General Ban Ki-moon, the World Health Organisation top gun Margaret Chan and US President Barack Obama. In what sounded like a desperate plea to those who can help, the UN's chief scribe said - "The Presidents of Guinea, Liberia and Sierra Leone have asked for our help. The United Nations has outlined the critical resources that are needed. Dozens of countries and organizations, too many to mention by name, are making life-saving contributions, and I thank all of them for their generous support. But even these are falling significantly short of the twenty-fold surge that is required. Working with Governments, communities and the full spectrum of international partners, we are focusing on stopping the outbreak, treating the infected, providing essential services, preserving stability and preventing outbreaks in non-affected countries. The world can and must stop Ebola -- now."
US President Barack Obama did not mince his word when he told his audience that the fight against the Ebola scourge should not be seen as a US-only effort and asked all countries who can, to chip in and help stop what could become a threat to global security - "As we gather here today, the people of Liberia and Sierra Leone and Guinea are in crisis. Thousands of men, women and children have died. Thousands more are infected. If unchecked, this epidemic could kill hundreds of thousands of people in the coming months. Hundreds of thousands. Ebola is a horrific disease. It's wiping out entire families. It has turned simple acts of love and comfort and kindness -- like holding a sick friend's hand, or embracing a dying child -- into potentially fatal acts. And if we move fast, even if imperfectly, then that could mean the difference between 10,000, 20,000, 30,000 deaths versus hundreds of thousands or even a million deaths. It is worth noting the growing tribute now being paid to health workers who put their lives on the line - something we had called for when asking the authorities in Sierra Leone to ensure that proper provisions are made for those affected more so the relations of the departed. We would have expected the proper mechanism to be set up like bulk payments and pensions for survivors. We were expecting such proposals to have come from the government pension group NASSIT not half-baked announcements and media self-gratification of them handing over pensioners money to "fight Ebola". We have also noted the problems facing survivors of the disease, not only in terms of stigmatisation, but victims left out of pocket as possessions are incinerated/ravaged by medical teams ever so eager to wipe out traces of the disease - never mind what this would means to those affected. Al Jazeera has a special piece on them titled - In Pictures: Sierra Leone's Ebola survivors. We continue to state that on the cuff and knee-jerk responses create more problems for people in quarantined areas. If these areas must be so restricted and movements limited, then there should be in place the outlets that make lives of people less miserable. Outlets for dealing with non-Ebola cases must be in place. Isolation units have to be in place as would be treatment and testing centres that provide immediate results. We have received reports that test results take some three days to four days if not more because the quarantined areas do not have in place the necessary testing facilities for Ebola. Things done in halves are never done right. Remember the lines - "...All that you do, do with your might. Things done by halves are never done right".
---
Sunday August 24, 2014

- UK nurse with Ebola arrives on special RAF aircraft and escorted to hospital equipped with top of the line isolation ward and facilities. Health officials say he does not present a risk to UK residents. The recent knee-jerk law passed by Sierra Leone Parliament on Ebola is counterproductive. You do not legislate trust and respect.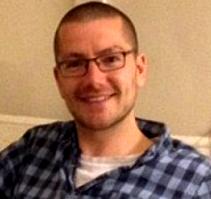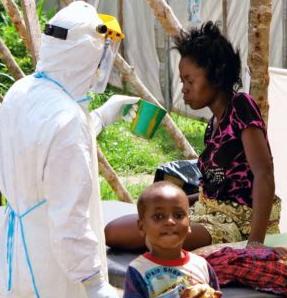 A UK male nurse working with Ebola-infected patients in Kenema and who got infected with the deadly virus is back in the United Kingdom after being flown on board a specially-equipped Royal Air Force (RAF) C-17 plane. The plane carrying him is reported to have touched down at about 8pm gmt at an RAF facility from where, escorted by police cars and motor bikes for ease of movement on the road was taken to a special isolation unit at the Royal Free Hospital in Hampstead Heath in London. According to the UK-based Daily Mail, 29 year-old male nurse William Pooley, though not attached to any recognised charity took upon himself the task of getting to Sierra Leone to help out after he'd seen and heard reports of just how bad the situation was in Sierra Leone where the health delivery system appeared to be overwhelmed by the vicious and treacherous attacks of the disease.
The BBC reports that - "The healthcare worker landed at London's RAF Northolt in a specially-equipped C-17 aircraft and has been transported to an isolation unit at the Royal Free Hospital in north London. The man is "not currently seriously unwell", a Department of Health spokesman said. Health officials have stressed the risk to the UK remains "very low". The DoH (Department of Health) said the decision to return the patient to the UK was taken following "clinical advice". This again highlights the need to be realistic in this fight and as we suggested, there's a dire need for proper isolation and treatment centres to be set up in key parts of the country manned by trained and dedicated staff. We do not want to hear of rogue health workers declaring people free of the virus for a fee as this helps to give a false sense of well-being with the resultant consequences of having the disease entering into areas that were hitherto free of it.
We have been getting reports that the compromised Parliament and Judiciary have passed a law that should become effective should it be signed by the rat himself. The purpose of the hastily-passed bill on Friday of last week was, according to the Attorney-General and Justice Minister Frank Kargbo, to do away with some ancient laws as well as making it possible for those who "hide Ebola inflicted people" to face a jail term of up to 2 years. How do you determine who has been hiding someone with Ebola? In a country where fevers could be a symptom of many ailments, how can relations - mothers, spouses, siblings know that it it Ebola? We again insist that Parliament and the rat cannot legislate respect and trust in the fight against the killer disease. Instil a sense of trust in the common man - that their concerns would be addressed and there would be no need for a threat of jailing people, the majority of whom do not even understand how best to confront the disease not to talk about being able to know that a relation with a fever could well be suffering from Ebola.
---
Saturday August 23, 2014

- Need for transparency and accountability lest the fundraising exercise on behalf of the Ebola campaign becomes another money-spinner for the rat and his fellow rodents of corruption and chicanery. We condemn the pressure on quasi-government and other institutions to contribute. This is not our version of London's Black Death - we know what must be done.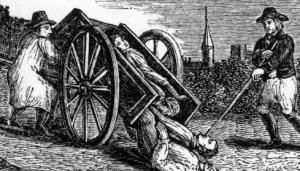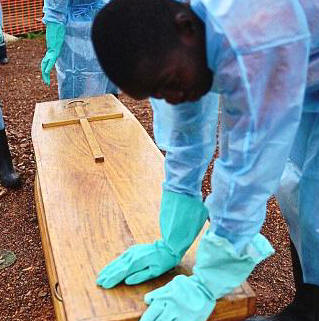 As we continue to pray that the ravages of the deadly Ebola disease be reduced, if not completely eliminated, we have not lost sight of the fact that prayer alone is not the answer but that the Good Lord, looking at us from above would also want to see what we as humans are doing to help ourselves so that He can lend us His all-powerful healing hand. In short the government of the rat, the smoke and mirrors occupant of State House must be seen to be leading on strategies, practical ones at that, that would reflect just how serious we are, as a country thus afflicted, in tackling the scourge that has made the lives of our people so terrible, so unpredictable these days.
We shall continue to raise concerns on the manner in which raising funds for the fight against the deadly disease is being handled. Given the number of reports carried in a number of the rat-sponsored outlets on the internet one can clearly see a lack of coordination in this direction with various entities raising the flag that calls for donations. We have stated it before and will do so again. Pictures of the rat smiling from ear to ear as his paws get stretched out to receive donations are just not right. There should be an account in one of the banks, made public where these donations could be deposited with the committee in charge of the fight informing the public of donations so far received on a regular basis. That committee should also make it a duty to report on what the money received is being spent on so that there's a clear picture of transparency and accountability. This is what will encourage external donors to lift the foot on the brake and allow funds to flow in after convincing their citizens and members of various organisations that there's transparency and accountability.
For those government agencies that have been making a beeline for State House and making grandiose announcements of donating to the government coffers in the fight against the Ebola scourge, we would want to remind them of something in the past and for which there would be a time of reckoning. We now have to ask the question that could be on the lips of many. Given the desperation of the rat and his fellow rodents to garner money from any and all sources, to the point of him flailing the international community - what has he and his band of thieves contributed from their ill-gotten wealth stashed in banks and properties abroad?
---
Nearly all men can stand adversity, but if you want to test a man's character, give him power - Abraham Lincoln

Monday February 3, 2014

- Accounting for the country's resources - an anathema for the government of the rat where simple arithmetic becomes a complex equation aimed at covering the tracks of charlatans bent on taking the country down the road to infamy - never mind the "re-branding" mantra.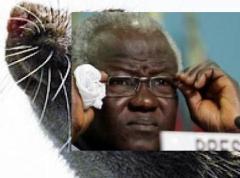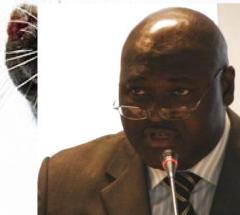 We have waited, we have watched, we have tried to figure out why since the audit of government accounts for 2012 was made public, none of the sewer rats extolling the virtues of the King Rat and who see no wrong in his manipulation of Parliament and the Judiciary, have commented on the massive thieving going on in the affairs of state. We can only come to the very painful conclusion that since they are all beneficiaries of the thieving machine, they dare not make a squeak in that direction lest they lose their part of the loot. Rather than tell their overlords that the thieving would in the end lead the country to the same state that the country would never want to tread again, the pay-as-you-go writers, refuse to acknowledge that the massive thieving now going on could lead to one and only one thing - the disintegration of community, region and state with dire consequences for all innocent Sierra Leoneans who continue to suffer in silence and are not a part of the state resources plundering machine oiled and kept running from the heart of State House itself. You would think it is the God-given right of King Rat and his caboodle to steal, steal and steal. That they are not accountable to anyone not even their conscience, assuming there's any left in the pool of moral bankruptcy in which they swim exposing their ill-gotten wealth. The reckless spending of the peoples' resources and wealth highlighted in audit reports, like this AUDITOR GENERAL'S REPORT ON THE ACTIVITIES OF OVERSEAS MISSIONS AND HIGH COMMISSIONS FOR THE PERIOD 1ST JANUARY 2003 TO 31ST DECEMBER 2010 and the failure to hold those responsible to account shows all too clearly that the smoke and mirrors State House occupant does not care about such reports and so it was with quite some interest when we heard that he was trying to make good on Sierra Leone's suspension from the Extractive Industries Transparency Initiative. Why the suspension? Again the government and the various functionaries simply cannot figure out their basic arithmetic and this from a rat who once headed an insurance body that did simple and somehow complex sums that determined just how much the insured should pay on a monthly or yearly basis or whatever time reference in question. In the EITI all that is being asked for is transparency and some honesty in reporting what is paid into government coffers by the various industries - and this is not confined to mining alone as oil blocks sales and allied fields appear to be yielding more money into the coffers (read thieving paws of the rat of a President). On the website of EITI there's an interesting report for Wednesday January 22 with the headline - "Big jump in revenues from Sierra Leone's extractives sector" with the sweetener that "revenues are up by almost four times but remain a small part of the economy".
SMOKE AND MIRRORS OCCUPANT OF STATE HOUSE GOES BERSERK - SEES MORE THAN RED IN JOURNALISTS WHO REFUSE TO BOW DOWN AND WORSHIP AT HIS ALTAR OF UNBRIDLED CORRUPTION, FALSEHOOD, CHICANERY AND SHEER INCOMPETENCE.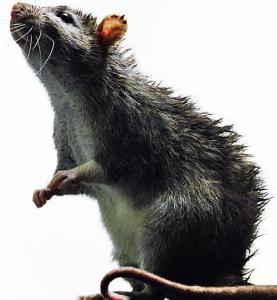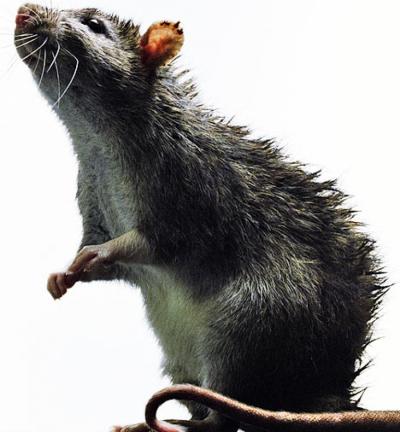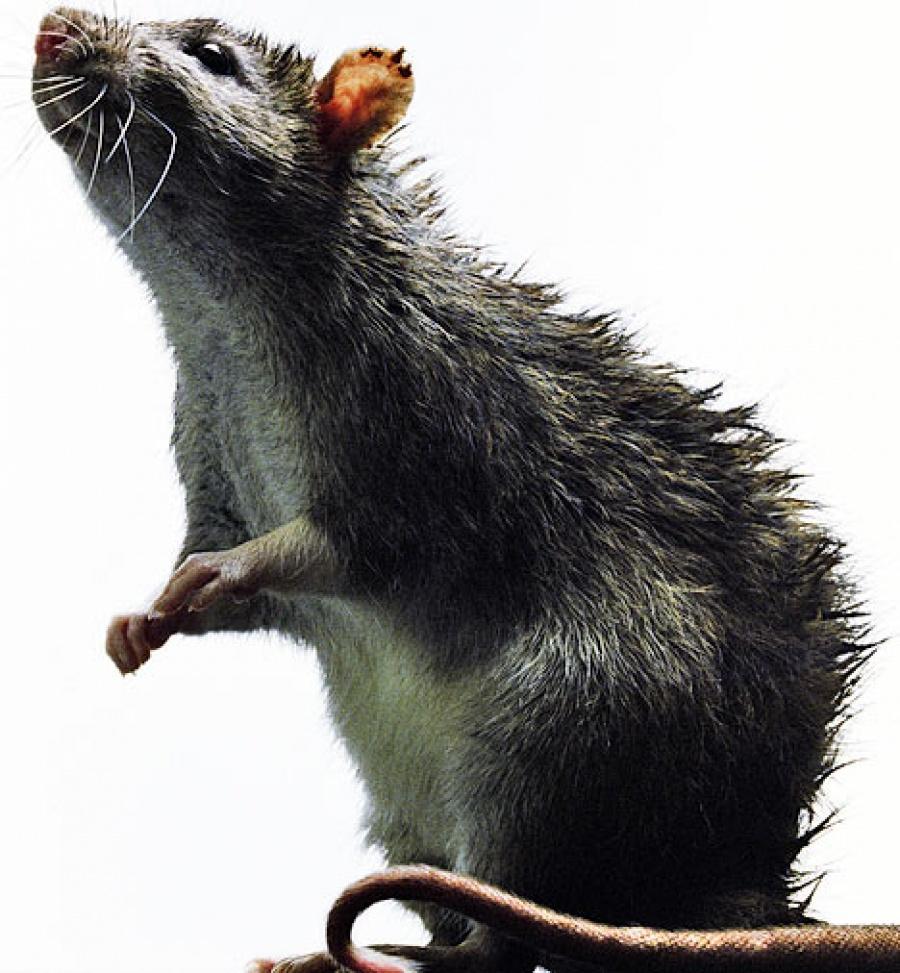 The intriguing story of journalists detained, harassed, arrested and molested - and all because a self-styled monarch in a republic called Sierra Leone Republic alleges he is compared to a rat. If it squeaks like a rat, sniffs the air for deals of any nature and smells of massive corruption, then its a rat - rattus rattus. Photo: Ariogbo
---
Wednesday October 12, 2011

- The truth is finally out. Now we know why the high priest at the altar of falsehood, profanities and indecency dedicated to the smoke and mirrors President expunged those articles from his web site reaffirming once more that for a few dollars more he would be willing to lie on oath in order to earn his supper. And this from a so-called man of the cloth who has been caught out more often than not - lying to his face and feeling good about it.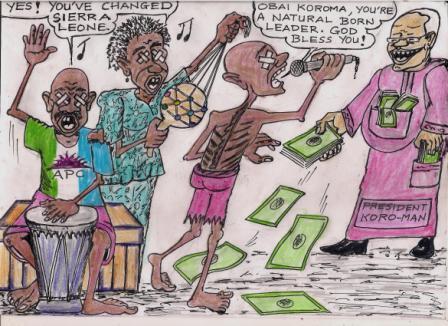 We now know why those articles were expunged from the web site of the high priest who thinks nothing of lying through his teeth to please his masters at State House in Freetown. Remember what he wrote about the Bo incident in which one man was reported killed by the police, some structures belonging to the APC ruling party torched and the flag bearer of the main opposition SLPP Brigadier (Rtd) Julius Maada Bio got hurt? The pro-APC, pro_Ernest Bai Koroma publications had a field day with each tabloid trying to outdo the other in presenting a feel-good article that would be pleasing to their paymaster/s at State House. It was a time to write articles pleasing to their handlers at State House. And please recall too that when the President ordered an investigation, we pleaded that no comment be made that would somehow appear to blame anyone? This piece of advice given in good faith was ignored and just to please his master, his mammon at State House the high priest at the altar of lies, falsehood and profanities dedicated to his god ernest bai koroma published articles blaming people left, right and centre as well as here, there and everywhere and even going as far as to suggest that there was no one at the APC party office in Bo on that day? Well we now have a copy of that report and we can state here that the reason why those articles were expunged was because the report showed that what had been published, as usual was a big and deliberate lie aimed at keeping his master happy. And pleasing his master we doubt very much because we know that there are good and honest people at State House, real professional journalists and civil servants who would always frown on anyone who on one hand gloats about a diplomatic appointment while on the other becoming the chief fabricator and purveyor of lies, more lies and damned lies.
Below are some of the headlines, the articles of which were expunged and for which action we demanded an explanation. None was forthcoming, none was expected. That is what happens when you, as we say "broke congosah" on the gossiping liar's head.
Reports : SLPP rally in Bo was unlawful and unauthorized and was recipe for chaos orchestrated by Maada Bio, John Benjamin and Abbass Bundu
Journalist says the chaos in Bo was well-planned by the SLPP
Where is the blood ? The biggest hoax since 'Janet Bundle' ?
Exclusive : How Maada Bio got hurt in Bo
EXCLUSIVE : More ringleaders of the Bo disturbances named, as SLPP forms clandestine organization to drive out all APC supporters
Among the key findings of the report after investigating the Bo incident was
1. The SLPP thank you rally was legal.
2. That Rtd Brigadier Julius Maada Bio was indeed wounded during the attack.
3. That the APC Office was occupied by APC supporters on the day of the attack and that even before then preparations had been made to attack the Maada Bio march in Bo with instructions given to women allied to the APC to collect stones.
4. Stoning was started by APC supporters from their party office.
5. The SLPP supporters attacked and torched structures of the APC.
6. One bike rider was shot and killed by a named policeman who still remains free.
We will now bring you most of the expunged articles so that you can see further proof of the devious methods of a compulsive liar and we daresay the typical "kongosah bench" carrier.
---
Nearly all men can stand adversity, but if you want to test a man's character, give him power - Abraham Lincoln