APC MANIFESTO FOR 2007 ELECTIONS (The Turn Around Agenda For Sierra Leone)
PREFACE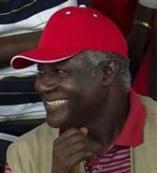 PREAMBLE.
The All Peoples Congress Party affirms its belief in the supremacy and inviolability of the constitution of Sierra Leone and the sovereignty of our people. As a government we are committed to the strict observance and enforcement of it provisions. We will therefore conform to the spirit and letter of the constitution.
Sierra Leone entered the 21st century as one of the poorest countries at the bottom of the United Nations Human Development index, a condition that was exacerbated by an eleven year civil war. But the courage and resilience of our people, and immense support by the International Community, presented to Sierra Leone a tremendous opportunity for change and renewal.
What emerged in the last ten years however, has been a pathetic and painful picture of socio-economic decline corruption and generally poor governance.
The challenge of any incoming government in 2007 will be to reverse this trend, by establishing proper governance and sustainable development, and generally breaking the depressing cycle of poverty.
In this regard, the 2007 national elections present a decisive opportunity to the people of Sierra Leone to choose the party that will lead the country to the path of progress and development. That party it is now clear can only be the All Peoples Congress.
No nation can function without the essential elements of peace and stability. An APC government will therefore rely on its police and military forces for the internal and external security of the state respectively. We will ensure that these forces are properly trained and equipped to enforce law and order to counter any threats – actual or potential and generally enhance national security.
An APC government is determined to lift this country from its current state of disrepair and desperation by rebuilding its human resources, its social services and physical infrastructure that will gear the nation towards equitable and sustainable economic growth. Sierra Leoneans will once again see hope for a better future.
In every nation today, the principles of transparency and accountability and the elimination of corrupt practices are generally recognized as indispensable attributes for good governance. An APC government will ensure the strict adherence to these principles and practices, and will subject itself to an African Peer Review Mechanism (APRM) and any other international benchmarks.
Under the principle of separation of powers as provided for in our national constitution, the Sierra Leone Parliament has, in the last ten years, clearly demonstrated an inability to exercise its functions as an institution distinct from the executive.
Unfortunately, executive interference, coupled with the pursuit of political party interests have clearly undercut the constitutional role of the legislature. In addition to this, general conditions of service for members of Parliament remain unattractive. This situation will be thoroughly examined by an APC government, and proper and adequate policies will be put in place to make Parliamentary work attractive and productive.
Our immediate and general concern for our people will be to provide the basic social services which many other countries take for granted, but which our people continue to be deprived of. Necessities such as affordable staple food (rice), electricity, water, basic health care, an expanded education system, and jobs for the bulging numbers of unemployed youth. All these will be our focus.
This 2007 APC Agenda for change is our manifesto. It clearly presents our deep understanding and appreciation of the aspirations of our people for a better future for themselves and their children. In presenting our objectives and strategies for change, we are keenly aware of the challenges and limitations that will face a new government in its efforts to fulfill the demands and expectations of its people. We have therefore presented, in this manifesto in the honesty and humility, our priorities and areas of focus in the immediate and long term.
It should be a useful reminder that the All Peoples Congress was the first opposition party in Sub-Saharan Africa to unseat an incumbent government through the ballot box. In its twenty four years in governance, the nation experienced relative peace and stability, as well as remarkable social and infrastructural development. These achievements were neither by accident, nor were they by dint of good fortune. They were the result of carefully calculated and prudent policies, underlined by wise counsel, visionary leadership and a good knowledge of the politics and people of Sierra Leone. It is on this well established tradition that the All Peoples Congress Party presents itself for the 2007 elections as your next government.
AN AGENDA FOR CHANGE.
CORE PRINCIPLES.
Faced with the tragic state of despair and desperation in the nation, as a result of corruption, nepotism and mismanagement of our human and material resources, the All Peoples Congress Party is committed to reverse this trend and move the country forward to its rightful position in the community of nations. In this regard the APC establishes the following core principles as its guidelines in this noble endeavour.
1.
Democracy and good governance
2.
Freedom, human rights and human dignity
3.
Justice equality and the rule of law
4.
Integrity, transparency and accountability in the conduct of public Affairs.
5.
Long term sustainable development; through dependable and affordable regular power supply, sound education, basic health-care, abundant food production, appropriate housing, increased youth employment, improved infrastructure, efficient transport and basic services.
1. THE ECONOMY
1.1 OVERVIEW
Sierra Leone is endowed with rich human and diverse natural resources, yet its economic and social infrastructure are poorly developed. The economy under the present Government is bankrupt and propped up by the grace of institutional donor funds which are grossly misused. Furthermore our economy is characterized by many factors including endemic institutional corruption, alarmingly chronic youth employment, unbearable cost of living and a lack of political resolve to check and curb corruption. The state of the economy can be summarized by the following key factors:
·
Large scale unemployment
·
High inflation and low wages
·
A weak private sector
·
An ineffective public sector
·
Weak basic industry
·
Inadequate energy and power supply
·
Difficult climate for doing business
·
Corruption\
·
Inadequate and decaying infrastructure
·
Weak institutional capabilities
1.2
OBJECTIVES
.
As a government we are committed to:
a) reviving the economy and improving the standard of living of every Sierra Leonean in line with an APC agenda of change and the Millennium Development goals.
b) creating a conducive atmosphere for doing business and embarking on policies that will enable the resumption of growth in the trading, manufacturing, mining, marine and agricultural sectors.
c) pursuing policies that will promote private sector development and encouraging direct foreign investment.
d) initiating policies that will help boost our export capacity in order to reduce our balance of payments deficit, maintain a strong currency, reduce inflation and achieve economic growth.
1.3 STRATEGIES
Our strategies for pursuing these objectives shall include:-
a) Financial sector reforms with emphasis on favourable terms for access to capital for Small and Medium scale Enterprises ( SMEs) and push micro-finance.
b) Fiscal discipline and financial prudence to achieve low inflation, low interest rates, resulting into long term economic stability.
c) Expanding and strengthening intra African trade in accordance with the principles and policies under the New Partnership for Africa's Development (NEPAD).
d) actively encourage civil society, non-governmental and charitable organisations that have expertise and experience in training that can support and finance self employment schemes.
e) placing emphasis on productive industries including value added processing of our raw materials for local consumption and export.
f) Tax reformation to encourage investment, generate revenue, boost local production and stimulate economic growth.
e) ensuring that our producers conform to international standards and values for commodity export.
g) vigorously addressing unfair trade barriers, regulations and procedures that inhibit the growth of our domestic industry and external trade. Accordingly, we shall exploit the advantage of Sierra Leone's membership of the World Trade Organisation.
h) encouraging the creation of Economic zones that will enable industry and commerce to flourish.
b) intensifying and coordinating revenue collection and monitor government expenditure to ensure transparency and accountability.
d) facilitating an investor friendly atmosphere that will encourage and accelerate privatization and fully take our national interests into account.
2. AGRICULTURE AND MARINE RESOURSES
2.1 Overview
Agriculture and Marine resources have the potential of extricating Sierra Leoneans from poverty and hunger that are devastating eyesores of our development paradigm. They can be the real engine for economic revitalization and poverty reduction which are crucial to peace and security. In spite of their growth potential, they have not been given any priority by the current government. The challenge of an in-coming APC government is to reverse this trend and make these resources the bedrock of our economic growth. Currently the sectors are faced with the following constraints:
Agriculture:-
·
Subsistence production
·
Small acreages
·
High post harvest Wastage
·
Limited supply of farm inputs
·
Poor road networks
·
Limited access to capital
·
Limited diversification
Marine Resources:-
·
Inadequate supervision of our coastal waters
·
Lack of capital to engage in large scale commercial fishing
·
Incapacity to quantify foreign fishing catches and thus depriving the country of valuable revenue
·
Corruption in the management of marine resources
2.2 OBJECTIVES
An APC Government will:-
a). make local food production a matter of priority so as to bring Sierra Leone to a level of food self-sufficiency.
b). resuscitate commercial agriculture and effectively use our arable land for coffee, cacao and other tree crop production. This will enable our country to become once again a foreign exchange earner from our agricultural produce.
c) set up an expert task force to look into research institutions, libraries and the massive agricultural data stocked in government offices with the aim of bringing into clear perspective the use of all arable lands comprising uplands, inland valley and mangrove swamps, bolilands and the vast riverine lands of Rhombe and Tormabome.
d) make agriculture and aqua-culture viable options, attractive enough to provide gainful and rewarding employment and at the same time improving our foreign exchange inflows.
e) give logistical and other capacity building ( processing and preservation) support to artisanal fishermen to enhance their capacity to produce more for home consumption.
2.3 STRATEGIES
The APC government will pursue these by:-
a) making available basic agricultural inputs to stimulate food production, plantation agriculture, and animal husbandry. In this regard we will pursue a well structured agricultural loan scheme through rural banks and micro finance institutions.
b) stimulating and promoting agricultural research in our universities and colleges that will lead to the revitalization of productive farming through extension services.
c) seeking expert partners to facilitate the development of the country's vast agricultural and marine resources into commercial production to support local food production and export.
d) embarking on sustainable financial schemes that will boost investment and private sector participation
e) building feeder roads to make farm inputs and food available in the rural areas and in the urban markets.
f) encouraging the cultivation of more land
3. DECENTRALISATION AND RURAL DEVELOPMENT
3.1 Overview
Poverty in Sierra Leone is heavily concentrated in the rural areas. There has been an unprecedented massive migration to the urban areas because of the lack of opportunities especially employment, good schools and hospitals Decentralization is the corner stone on which rests the policies and programs that will facilitate development and participation of our citizens in every part of the country. The APC firmly believes that the true Decentralization of Political, Legislative, Economic and Administrative functions would encourage the rural population to stay in their localities and participate in the management of their own affairs. These sectors are beset with the following problems;
Decentralization:-
Limited capacity on the part of functionaries at the local level
Lack of adequate and proper infrastructure
Rural Development:-
·
Lack of basic services
·
Lack of employment opportunities
·
Rural urban migration resulting in unavailability of adequate labour and undue pressure in the urban areas
3.2 OBJECTIVES
The Party in government will embark on:-
a) logistical capacity building that will give real meaning to multi-sectoral devolution
b) instituting strict supervision and monitoring of local Government authority to ensure accountability and transparency, without micro managing.
c) introducing a more focused, coordinated, sustainable and holistic rural development program that will use both internal and external resources to raise the capacity of the rural economy for self sustenance and improve standards of living for the population.
. d) rehabilitating the crumbling infrastructure and provide where necessary additional rural roads, rural water supply, affordable healthcare and rural banks through cooperation with local Government authorities in accordance with our decentralization policy.
3.3 STRATEGIES
As a Government, the APC will
a) fund rural development programmes in collaboration with our National and external partners.
b) encourage home-based industries that will create employment in the rural areas.
c) provide for the rural population to participate in the development and management of their affairs through self-help.
d) accelerate the moribund decentralization process and meaningfully empower local Councils with a view to achieving the goals of the MDG's on time.
d) facilitate compilation of statistical base line studies of all services, facilities and inadequacies in all districts. Such data will be useful in planning the needs of the rural population.
4. EDUCATION
4.1 Overview
Sierra Leone
, once a pioneer in education and the envy of the sub region formerly known as the Athens of Africa, now finds itself in a deepening crisis that has undermined the very foundation of its educational system. Teaching and learning in many schools in Sierra Leone are at a minimal level principally because of poor classroom conditions, insufficient learning materials, lack of adequately qualified, well compensated and committed teachers. The APC considers education as the most important vehicle through which Sierra Leone will develop its human resources.
An APC government will therefore facilitate, encourage and provide adequate and appropriate education. It will promote training and enforce discipline within all educational institutions so that the young will derive the best benefits to equip themselves as responsible citizens for life.
Currently the educational system is characterized by;-
·
Lack of adequate schooling facilities
·
Lack of Qualified and committed teachers
·
Poor classroom conditions
·
Insufficient teaching materials
·
Poor conditions of service for teachers
4.2 OBJECTIVES
An APC Government will
a) make education a right for everyone and accessible to all to enable the country meet the targets of the Millennium Development Goals.
b) strengthen all legal, institutional and infrastructural frame work necessary for the enhancement of education.
c) ensure that books and other school materials provided by government reach the target population.
d) revive schools broadcast programmes for countrywide dissemination on regular basis to help with additional learning for pupils preparing for BECE and WASSCE Examinations. Community radios will be utilized for this purpose.
e) support adult education programmes nation wide in order to combat the high incidence of illiteracy.
f) provide adequate funding and making University education relevant to the needs of the Nation.
g) Encourage and facilitate the establishment of libraries and a reading culture nationwide
4.3 STRATEGIES
As a government we will pursue these through:-
a) training more teachers and improving their conditions of service and at the same time make available relevant educational materials
b) re-examining the whole educational system critically with a view to determining the effectiveness, appropriateness and relevance to our national development goals.
c) strengthening the Inspectorate Division of the Ministry of Education and make it more effective.
d) setting up adult Educational centers in the urban and rural areas.
e) effecting compulsory education up to JSS 3.
f) revising remuneration of teachers' package across the board.
5. HEALTH, NUTRITION AND SANITATION
5.1 Overview
The health system in Sierra Leone is in acute crisis. The whole country is serviced by less than six physician doctors, less than four surgeon specialists and less than three hundred nurses in the employ of government. The APC established the College of Medicine and Allied Health Sciences and the National School of Nursing while in governance. Disappointingly the SLPP government rendered these institutions unproductive and unable to meet our nation's health needs. This lack of vision on the part of the SLPP government has had a devastating effect in the country to the extent that life expectancy has reached an all time low of 35 years for females and 33 for males.
Malaria and Tuberculosis are prevalent and widespread. HIV and AIDS prevalence is estimated at 4.9%. Nutrition has worsened across the nation owing to the inability of the SLPP government in fulfilling its promise of attaining food security for all by 2007. The APC believes that like education, health is both a human goal and human investment through which development can be achieved. This is why the APC is committed to providing affordable health services to all Sierra Leoneans and shall adopt policies towards improving and upgrading the health, environmental sanitation infrastructural facilities in both urban and rural areas.
The health service has been dysfunctional because of:-
Insufficient numbers of doctors and nurses
Poor conditions of service
Lack of adequate equipment
Lack of energy and power supply
Inadequate medical supplies
5.2 OBJECTIVES
An APC Government shall
a) allocate resources for a rapid rehabilitation of existing hospitals and health centers in all districts headquarters and chiefdoms.
b) provide better working conditions and facilities to our doctors and nurses and support staff.
c) while acknowledging the important role traditional healers play within our own health care service, encourage cooperation between them and western trained health delivery service providers.
d) equip hospitals with adequate medical supplies.
5.3 STRATEGIES
As a government we will
a) fully empower local council authorities to take up their responsibilities for the delivery of dependable health care services to their people.
b) ensure that public health education (sanitation and hygiene) form an integral part of formal education curriculum. Adult and community learning on the subject of public health will also form part of our urban and rural education programme.
c) pay attention to areas of the country prone to high levels of infant and maternal mortality, the incidence of diarrhea, malaria, cholera and river-blindness and ensure effective health service provision by improving the capacity of all District referral hospitals.
d) promote a health programme through environmental sanitation awareness, education on HIV/AIDS and other sexually transmitted diseases and family planning. In spite of massive international support, far too little has been done to increase awareness of HIV/AIDS throughout the country. An APC Government will continue to collaborate with the international community to control this scourge.
e) revisit the current cost recovery scheme with a view to making it more accessible and affordable nationwide.
6. WATER RESOURCES
6.1 Overview
Sierra Leone is a tropical country blessed with high levels of rainfall yet we are unable to provide safe drinking water to the vast majority of our people.
In spite of the abundance of this resource, we are faced with the following:-
Absence and deficient treatment plants
Lack of safe drinking water for the vast majority of our people
6.2 OBJECTIVES
The challenge of a new APC Government is therefore:-
a) to harness and manage the available water resources efficiently so that the majority of our people are provided with pipe borne and safe drinking water at all times.
b) Construct dams for irrigation and hydro-electric energy
c) cut down on water borne diseases by introducing water and sanitation programmes throughout the country
6.3 STRATEGIES
In government, we shall achieve these by:-
a) putting in place water management programmes under which communities shall be provided with hand dug-wells, boreholes or piped system accordingly.
b) prioritizing the rehabilitation and construction of water supply to vital establishments like hospitals, schools and other public institutions.
c) Ensuring that educational programmes cover the vital elements of water and sanitation
d) reactivating the World Bank rehabilitation support project to ensure delivery of safe drinking water throughout the municipality.
MORE - THE JUDICIARY, EMPOWERING WOMEN, WAR AFFECTED, TRANSPORT AND COMMUNICATIONS ETC