Monday September 21, 2015

- "The only thing that separates women of colour from anyone else is opportunity" The words of Emmy Awards winner Viola Davis as for the first time a black actress wins the coveted Outstanding Actress in a Drama award. And there's a message in her brief but poignant acceptance speech.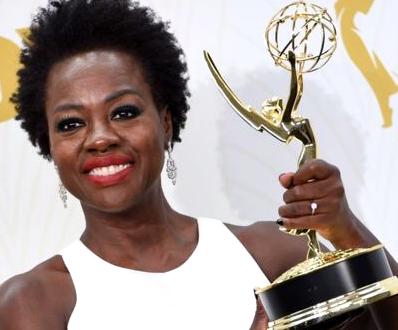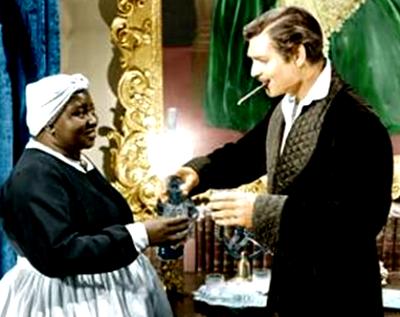 Sunday night 20th September was the night many a TV drama watcher must have made a date with for last night the 67th Emmy Awards were held and according to the organiser's website -
"The Television Academy tonight awarded the 67th Emmy® Awards, recognizing excellence in primetime programming and individual achievement for the 2014-2015 television season.
The 67th Emmy Awards telecast took place at the Microsoft Theater in Los Angeles."
Now you have it.
So this was the 67th and many would have been held before now but what was a historic moment was when for the first time a black woman won the Outstanding Lead Actress in A Drama Series.
Viola Davis as Annalise Keating in "How To Get Away With Murder" was thrilled at winning the coveted award and this is what she is reported to have said as found on the BBC website -
Actress Viola Davis received a standing ovation for her acceptance speech at the Emmy Awards, where she became the first black woman to win outstanding actress in a drama. The actress plays Annalise Keating - a brilliant but conflicted criminal defence professor who, with five of her students, becomes entwined in a murder plot - in How to Get Away With Murder.
Her win came after two other black women took home Emmy awards - Regina King for American Crime, and Uzo Aduba for Orange Is the New Black. Here is a transcript of her speech. "'In my mind, I see a line. And over that line, I see green fields and lovely flowers and beautiful white women with their arms stretched out to me over that line. But I can't seem to get there no how. I can't seem to get over that line.' "That was Harriet Tubman in the 1800s. And let me tell you something: The only thing that separates women of colour from anyone else is opportunity. You cannot win an Emmy for roles that are simply not there.

"So, here's to all the writers, the awesome people that are Ben Sherwood, Paul Lee, Peter Nowalk, Shonda Rhimes. People who have redefined what it means to be beautiful, to be sexy, to be a leading woman, to be black. "And to the Taraji P Hensons and Kerry Washingtons, the Halle Berrys, the Nicole Beharies, the Meagan Goodes, to Gabrielle Union. Thank you for taking us over that line. Thank you for the Television Academy. Thank you."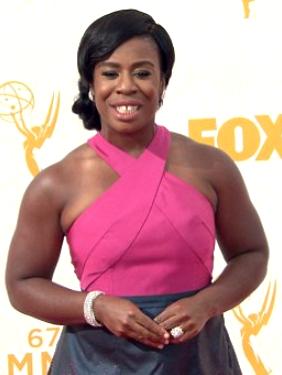 It has been a long, hard road for Viola. One report says "After accepting her Emmy, Davis told reporters backstage she was feeling "really good. And if you knew me, you'd know how rare that was." The actress went on: "I've been in this business 25 years. I've been eking out a living doing Broadway, off-Broadway... I'm just excited to be a part of the conversation. I've seen the unemployment line a lot, man." Now you know.
Now the question is - why would it take such a long time for a black actress to win such an award? As she hinted, there are many considerations and chief among them is to be given the opportunity - and for this the story line, scripting and all the mishmash that makes for good television drama must be there to give the black actress the opportunity. Failing this, the award would invariably fall right into the laps of white actresses.
The UK-based Daily Mail reports - "In one of the most emotional moments from this year's Emmy Awards, Viola Davis gave an outstanding speech after becoming the first African-American woman to win the award for Outstanding Lead Actress in a drama. She was also previously nominated for a Golden Globe for the role in the Shonda Rhimes' executive produced series created by Peter Nowalk. While accepting the prestigious award, Davis' powerful speech moved audience members, including actress Kerry Washington, to tears.
Surprised that it took all that long? Well don't be - for the world of recognition in such matters are often littered with all ugly things that get well covered up by the lights and glamour of such events.
Take your mind back, if you will - to the days of black and white films and then the arrival of colour on cinema and television screens and you will no doubt have noticed the stereotyping that is a feature of such films. Black actors often are portrayed as lowly servants, porters, maids or the traditional big-bosomed and ample-fleshed Mammy.
We found this in one online essay - "Reviewing The Stereotyped African American Actors Film Studies Essay" - The black American actors have come along away within the movie industry in a myriad of perspectives. This is exemplified by the present huge number of black actors in Hollywood, the contemporary influential roles they play and even more essential; the modern view they present in relation to the stereotypical roles of the past century.
A far cry from what it used to be in the early and mid 20th century with all film roles assigned to this group having attached racial prejudice. During the periods between the 1900 and 1970, many blacks were given subordinate and subservient roles.
The theatrical image, "Black face" continued to be the conventional depiction of black actors within the film industry, with many of them such as Dewey Markham - adopting the image as integral to their act (Padgett, 2011). Actors of this era were given roles of servants, often of the lowest levels, such as janitors, house helps, porters, cooks, gardeners and cleaners among others.
The first black woman to win an Oscar was Actress and radio performer Hattie McDaniel in 1940 for her supporting role as Mammy in 'Gone With the Wind.' When she was criticised for playing the role of a maid in some movies she is reported to have retorted - "I'd rather play a maid than be one. Why should I complain about making $700 a week playing a maid? If I didn't, I'd be making $7 a week being one." And a seven hundred dollars weekly pay those days was quite something.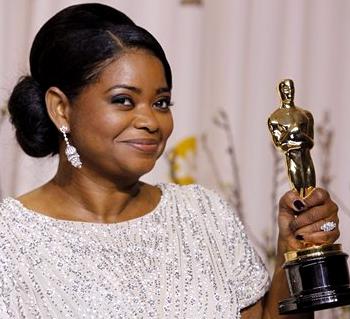 The portrayal of the black actor or indeed the non-white in Hollywood films is well documented and even though many attempts are now been made to address the racist tendencies and outright denigration of the non-white in films, there's a feeling that deep down Hollywood could still be grappling with its past. We saw this in one account of just how racism pervades the industry. This is to be found in -
"Representations of Black People in Film" and begins with this story -
"One day in 1967, Audre Lorde, a Black woman who was a noted poet, writer and activist, was out shopping at the supermarket. Her two-year old daughter was along for the ride in the shopping cart, like many other children with their parents.
A young White girl in her mother's shopping cart passed Lorde and her daughter and when she saw Lorde's daughter, she called out, "Oh look, Mommy, a baby maid!"
The idea that Black women are maids was so strong that even for this very young child, that is the first thought she has about a Black girl. Because this incident took place in 1967, it is easy to think that those kinds of ideas were common then, but wouldn't be heard today. In fact, portrayals of Black women as servants and maids continue to be widespread, particularly in film and television.
Here's something that is bound to get you thinking afresh. "When Octavia Spencer won the Academy Award for Best Actress in a Supporting Role in 2011 for her portrayal of Minny Jackson in The Help, she became the sixth African-American woman to win an Oscar.
While Spencer's acting may have been excellent, the troubling fact remains that of all the roles Black women have played, in many movies, for many decades, this is the role that the Academy Award decided to reward with an Oscar.
A role where Spencer plays a maid. The Academy of Motion Picture Arts and Sciences, which is responsible for deciding who will win the awards, is mostly men, and 90% White. Patricia Hill Collins argues that "because the authority to define societal values is a major instrument of power, elite groups, in exercising power, manipulate ideas about Black womanhood. They do so by exploiting already existing symbols, or creating new ones." The idea about Black womanhood that is exploited here is the notion of Black women being servants or mammies.