Friday November 13, 2015

- More than 100 dead in Paris, scores if not hundreds wounded and thousands traumatised. France declares three days of national mourning. President Hollande declares a state of emergency and the military is deployed as restrictions are put on certain everyday activities.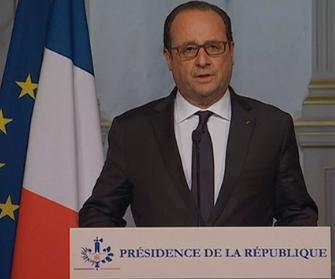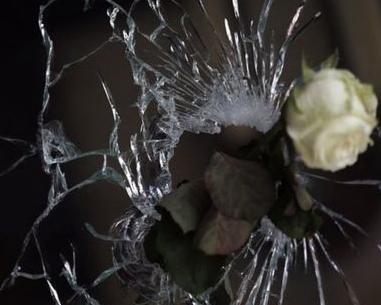 Parisians, visitors in the French capital and the international community are still trying to come to terms with Friday evening's attacks on various populated sites in Paris at a time when people were out enjoying the delights of the capital. The BBC reports -
"Hollande cancelled plans to attend this weekend's G20 summit in Turkey and convened a cabinet meeting. In a TV address to the nation, he declared a state of emergency.
"This is a terrible ordeal that again assails us," he said.
"We know where it comes from, who these criminals are, who these terrorists are."
He said the attackers wanted "to scare us and fill us with dread". He added: "There is dread, but in the face of this dread, there is a nation that knows how to defend itself, that knows how to mobilise its forces and, once again, will defeat the terrorists."

The state of emergency would be in force across France, Hollande said, meaning some place might be closed and people searched. He said: "The second decision I have made is to close the borders. We must ensure that no one enters to commit any crimes and that those who have committed the crimes that we have unfortunately seen can also be arrested if they should leave the territory."
The events brought immediate international condemnation, with the US president, Barack Obama, calling it "an attack on all of humanity and the universal values we share".
Obama said he did not want to speculate on who might have carried out the attacks, but said the US was ready to help "our oldest ally". "Those who think they can terrorise France or their values are wrong," he said.
"Liberté, égalité and fraternité are values that we share, and they are going to endure far beyond any act of terrorism."
The German chancellor, Angela Merkel, said she was "deeply shaken by the news and pictures that are reaching us from Paris."
David Cameron, who is still expected to travel to the G20 summit, said he was shocked by the events. "Our thoughts and prayers are with the French people. We will do whatever we can to help."
Another international broadcaster, CNN carried a story last evening with pictures depicting the confusion amidst the carnage and with figures of casualties trickling in as officials and reporters tried to put a figure to the dead, gravely wounded, wounded and traumatised in the aftermath of the attacks.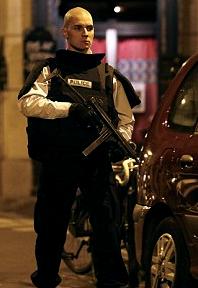 "On a night when thousands of Paris residents and tourists were reveling and fans were enjoying a soccer match between France and world champion Germany, horror struck in an unprecedented manner.
Terrorists -- some with AK-47s, some reportedly with bombs strapped to them -- attacked sites throughout the French capital and at the stadium where the soccer match was underway.
Scores were killed in the coordinated attacks late Friday, leaving a nation in mourning and the world in shock. A journalist who was at a concert at the Bataclan theater and escaped after the shooting started told CNN:
"We lied down on the floor not to get hurt. It was a huge panic. The terrorists shot at us for 10 to 15 minutes. It was a bloodbath."
Julien Pearce didn't hear the attackers speak, but he said one friend who escaped heard them talk about Iraq and Syria. Later, he said the men were speaking French.
The UK-based Guardian news outlet reported -
The attacks come 10 months after 20 people died during attacks by Islamist gunmen on the offices of the satirical magazine Charlie Hebdo, located close to the Bataclan theatre, and a kosher supermarket in Paris.
The Labour leader, Jeremy Corbyn, said: "My thoughts are with the people of Paris tonight."
Senior British officials are expected to hold an emergency meeting in Whitehall on Saturday as the UK assesses the implications of the Paris attack. Britain's intelligence agencies moved quickly on Friday night to offer assistance to their French counterparts. The British embassy in Paris was placed on "full response mode".
It is understood, however, that officials are unlikely to raise the threat level in the UK which is currently set at the second highest level of "severe". The highest level of "critical" is only declared if intelligence is received of an imminent attack in the UK.
Threat levels in the UK are set by the Joint Terrorism Analysis Centre and the domestic security service MI5.
Witnesses said a number of people had died when gunmen fired inside a restaurant in the 10th arrondissement of the city. A police official said 11 people had died there, but other reports said there were more deaths.
"I was on my way to my sister's when I heard shots being fired. Then I saw three people dead on the ground. I know they were dead because they were being wrapped up in plastic bags," student Fabien Baron told Reuters.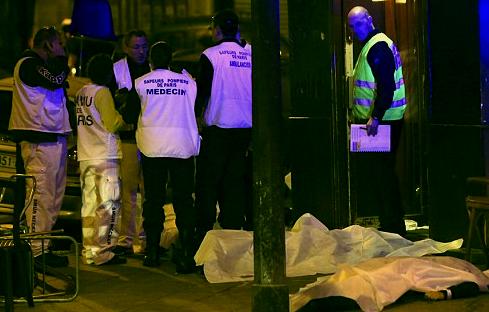 In the rue de Charonne, customers at the Carillon bar and restaurant heard an explosion at around 9.20pm and assumed it was a firecracker. Witnesses said a man then appeared and fired a first salvo at the bar and a second at a Vietnamese restaurant, the Petit Cambodge, opposite.
The man was reported to have entered Le Carillon and fired "lots of volleys". One man who lives near the Petit Cambodge said he initially thought the gunfire was fireworks.
Another witness told AFP: "Everyone was on the floor, no one moved. A girl was carried by a young man in his arms. She appeared to be dead."

"It was carnage," said Marc Coupris, 57, still shaking after being freed from the Bataclan venue.
"It looked like a battlefield, there was blood everywhere, there were bodies everywhere. I was at the far side of the hall when shooting began. There seemed to be at least two gunmen. They shot from the balcony.
"Everyone scrabbled to the ground. I was on the ground with a man on top of me and another one beside me up against a wall. We just stayed still like that. At first we kept quiet. I don't know how long we stayed like that, it seemed like an eternity."
"It was horrible, there were so many corpses, I just can't talk about it," said a bearded man in a T-shirt as he ran down the street from the Bataclan in shock.

A witness called Anna, who lives near the Bataclan, said they heard firing and "threw ourselves on the ground". In a shaky voice, she told BFMTV.
"We saw people running and people with guns. The whole area is sealed off. We don't know what is happening here. Oh my god, there's a body there. This is horrible."
Hollande was attending the football game at the Stade de France when the attacks began. The blasts could be heard by the crowd, causing panic as people spilled into the field and the PA announcer asked people to avoid certain exits.
Update: Sunday November 15, 2015 - The BBC reports that a car has been found with automatic weapons and that raids in Belgium have netted in suspects. At least one of the attackers has been identified.
New Update: Thursday November 19, 2015 - After security forces fire five thousand bullets in the Saint Denis raid in Paris yesterday morning, alleged ring leader of the Friday killings is identified as killed in the French security forces raids. The BBC states - "The suspected ringleader of the Paris attacks, Abdelhamid Abaaoud, was among those killed in a French police raid on Wednesday, prosecutors say.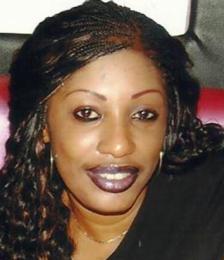 The Paris prosecutor's office confirmed that Abaaoud was among those killed when anti-terror police stormed a flat in the Paris suburb of Saint Denis. His body was found riddled with bullets and shrapnel in the apartment. The Belgian national, 28, was identified from his fingerprints.
Eight people were arrested and at least two killed in the raid on the property in Saint Denis. Heavily armed police stormed the building after a tip-off that Abaaoud was in Paris.
A woman at the flat - reported in French media to be Abaaoud's cousin - died during the raid after activating a suicide vest. The prosecutor's office said it was still unclear whether Abaaoud had blown himself up or not. Mr Cazeneuve told reporters that a non-EU state had alerted France on Monday that Abaaoud had been in Greece. "Everyone must understand it is urgent that Europe wakes up, organises itself and defends itself against the terrorist threat," he said.
The UK-based Independent newspaper says that all 129 victims of the Friday November 13, 2015 attack have been identified. One of them Asta Diakite.
"French authorities today announced that all of the 129 people killed in Friday's terrorist attacks in Paris have been identified. In a statement, released after Wednesday's government cabinet meeting, authorities said around 100 families have come to see and identify the bodies of their loved ones who were killed in the attack.
The list of dead shows that people of all ages and religions were targeted in the attack, although the young people of Paris were hit particularly hard.