Why I left my country
Details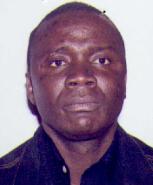 Training
· 2003-2004 Diploma in Media Studies, Institute of Commercial Management, London
· 1996-1998 Diploma in Journalism, New School of Journalism, Freetown, Sierra Leone
· 1990-1993 Diploma in House Keeping, Hotel and Tourism Training Center, Freetown, Sierra Leone

Experience
· Senior reporter, Champion Newspaper 19992-95
· Staff writer, Pathfinder newspaper, 1995-96
· Staff writer, For Di People 1996-97
· Managing editor, African Champion 1997-2003

Based
London

My country, Sierra Leone, was the first beneficiary of Western education in the West Coast of Africa. But the early educational system did not cater for one of the world's finest professions - journalism. It was not even mentioned in curriculum of the oldest British West African University, Fourah Bay. There were no journalism courses in any sub-Saharan African schools and tertiary educational institutions.

I grew up in a mixed religious environment of Muslims and Christians, and this opened my eyes through early encounter with foreign newspapers and magazines that were brought home by the missionaries. It was from them I developed an aptitude for reading and writing stories, which I showed everybody for correction.

During my secondary school days, I started writing poems and articles for which I received commendation from the school authorities and my father's friends.

When I enrolled at the Hotel Tourism Training Center to study for my diploma in Hotel Management in 1990, I joined the band of writers of the university and ultimately bagged the 'most objective journalist' award.

However, my first stint on a national newspaper was when I reached the intermediate year, in 1992. It was the same year that the military took power from the civilian government. The coup became very popular. Everybody, including fellow students was jubilant and keen to grant legitimacy to the new regime of copyists. The coup leader, Captain Valentine Strasser, was given all sorts of high fallutin' titles like The Saviour, The Redeemer, Our Liberator.

During this period I wrote an article headlined CAPTAIN STRASSER IS NOT OUR REDEEMER. In it, I stated clearly that it was too early for people to bestow the new head of state with grandiose titles when our poor politically, economic, social and even religious conditions in which we were found, had not yet been improved. We still suffered the same poor conditions that made people to hate the civilian government and support the coup.

A senior student who first read through the piece advised me to send it to one of the local newspapers for nationwide publication. It was published but the impact of that article in the early days of the coup was immense. It did not go down well with the military guys. I went in hiding for days because a band of them, headed by their Public Relations Officer (PRO), came looking for me on the campus.

I started journalism as a cub reporter and became proprietor before I left Sierra Leone in 2003.

It is a fact that every African journalist who practices strictly according to the tenets of the journalism profession will always be a danger to the government of his country.


It is pathetic that though democracy and journalism are two sides of the same coin for any nation's development, African despotic leaders in particular seem to ignore the fact and try to muzzle press freedom in order to conceal their dirty rule. Any journalist that attempts to expose their criminality will face their wrath.

My country, Sierra Leone, is no exception of press hater. In fact, according to the last statistics conducted by the French based Reporters Without Borders, in 1991-2003, Sierra Leone has the highest number of recordeced cases of press suppression and journalists killed because of their uncompromising stance on bad governance.

Reasons for running from my country to the diaspora are many but the most important is because I have faced too much persecution by agents of the current government of Dr. Alhaji Ahmad Tejan Kabbah. They threatened to assassinate me because of my tough stance against issues such as the suppression of press freedom, which is not good for the people of my country.

My trouble with the government started in 2002, when I exposed a controversial deal between President's son Ahmed Kabbah and Yugoslavia consul Adonis Aboud. After my story was published, hell break on me as government agents see me as a rebel trying to demonise the regime. According to government agents, exposing the President's son was tantamount to bringing the President's name into disrepute, so I should be punished for that. I was arrested and jailed for weeks without being charged. The pressure exerted on me by the government agents was reduced because of the timely intervention of Reporters Without Borders and CPJ.