Thursday November 12, 2015

- Donors threaten travel restrictions on the corrupt in Kenya as heads of missions issue a joint statement in which they demand that all allegations of corruption be investigated and "those responsible must be prosecuted and, if guilty, appropriately punished - regardless of position or wealth."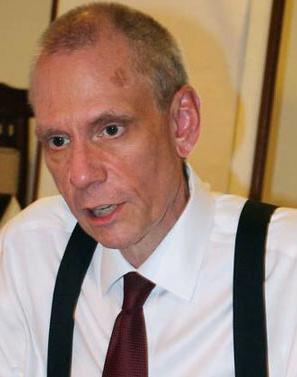 Kenya was again in the news - this time because the heads of key diplomatic missions had now deemed it fit to voice their alarm at the increasing and unabated level of corruption within and without top government circles. In a joint statement on corruption they stated -
As strong and committed international partners of Kenya, we share the concern of Kenyans at the ongoing problem of corruption.
We agree with President Kenyatta that corruption threatens the country's economic growth, the provision of government services, and security. It deters investment and costs jobs.
Corruption is undermining Kenya's future.
Today, we met with officials of the Government of Kenya's Ethics and Anti-Corruption Commission and reiterated our support to strengthen a culture of integrity in Kenya. Broadly, we welcomed the steps President Kenyatta and the government have taken in recent months to address corruption. ...
In our discussions today, we agreed that all allegations of corruption must be investigated. When evidence of corruption is found, those responsible must be prosecuted and, if guilty, appropriately punished - regardless of position or wealth.
For our part, the international partners will continue to assist with investigations that involve our citizens or cross into our jurisdictions. We are committed to taking tough and swift action when our own citizens are involved in activities that weaken the rule of law in Kenya.
We are prepared to take further steps to support the Kenyan authorities, including, when permitted by law, the return of stolen assets to the Kenyan people or to impose travel restrictions on those responsible for graft...
Building integrity and a culture that prevents corruption must be a priority for Kenya's leaders, but it is also the responsibility of every Kenyan. Government officials, opposition politicians, the judiciary, civil society, business, faith leaders, and citizens alike must make clear they will not tolerate corruption.
And all must take appropriate action to end it. As international partners, we will work together with Kenyans to achieve this goal."
An editorial in the widely circulated Daily Nation of Kenya stated -
The threat of the envoys of 11 Western countries to impose a visa ban on public officials involved in corruption is yet another blot on the country's image. It demonstrates the frustration of the Western nations over untamed corruption and a government that seems unconcerned as public resources are plundered.
Kenya went through a similar painful experience in the 1990s and it is sad that we are back there. Unfortunately, instead of fighting corruption, the administration has focused its energies on harassing the opposition, civil society organisations, and the media for cataloguing the corruption scandals.
Corruption, mismanagement, and poor governance are costing the citizens. Development projects have no doubt been affected as funds are looted. The prevailing investment environment is not encouraging to investors. This is likely to be worsened by the difficulties the economy is going through and the mounting foreign debt.
Things could have been done differently to avoid this current situation where Kenya has now attracted the wrath of the Western nations, who are key development partners and investors. Undoubtedly, some people close to the ruling regime will soon come out to vilify the diplomats over the threatened visa sanctions, but that would be myopic.
Kenya is not an island and those plundering its resources must not be allowed to enjoy their ill-gotten wealth.
President Uhuru Kenyatta must rein in the corrupt officials in his government. All those implicated in corrupt deals must be removed and sent to the courts to face charges. It is a shame that we have to endure another round of lectures by the West because we seem unable to manage our affairs.
Have we been here before as far as the Kenya government is concerned?
On 14th July 2002, the BBC carried a story which should be a reminder that despite such threats, corruption appears to have again taken a firm hold in the affairs of those in power in Kenya. Remember one ambassador Clay?
The UK high commissioner to Kenya has launched a scathing attack on President Mwai Kibaki's government's record on tackling corruption.
Edward Clay said that corruption had cost Kenya some $188m since Mr Kibaki took office in December 2002.
He said corrupt ministers were "eating like gluttons" and "vomiting on the shoes" of donors. Mr Clay was later summoned by Foreign Minister Chirau Mwakwere to "give facts and figures and to name names".
During a 30-minute private meeting, Mr Mwakwere said Kenya was disappointed by the high commissioner's remarks and angry that he had not followed diplomatic channels.
"We are disappointed, disappointed that Sir Edward Clay has failed to substantiate on the allegations that he made. He has refused to give us facts and figures," Mr Mwakwere told the BBC's Focus on Africa programme.
"Let him substantiate first, after that maybe it will be for me to apologise to him, in which case I won't mind, maybe it will be for him to apologise not just to me but to the nation, to the government to the people of Kenya and to the world."

Among Mr Clay's other charges:
•A list of ministers and senior civil servants who were not corrupt would "fit on a postcard, or possibly a postage stamp".
•Attempts had been made to "kneecap" the body set up to fight corruption
•A contract worth more than $125m had been awarded to a company "incapable of commissioning a garden shed and discovered never to have delivered anything more than drawings more or less on the back of an envelope, and hot air".
While not banking much on this new move by the envoys representing the donor countries in Kenya, we hope that it would at least send a message to those feeding fat on corruption as is also witnessed in Sierra Leone where the rat and his cabal including the mafia don passing himself off as the nation's Transport and Aviation minister, Leonard Balogun Koroma have become overlords trampling on the basic rights of the poor.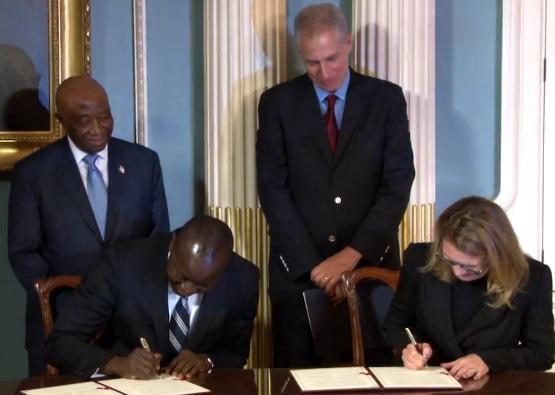 Out there in Sierra Leone with clear evidence of massive corruption by those in authority and the poor deprived of a right to live in dignity, envoys representing the United Kingdom, the United States, the European Union and others of the donor community sit on their hands not daring to take the rat and his cabal to task for their numerous instances of corruption.To them, it would seem all is well in Sierra Leone never mind the tip of the iceberg of corruption revealed by the report of the Auditor-General - "Report on the Audit of the Management of the Ebola Funds".
Unexplained wealth remains an offence under the Anti Corruption Laws of 2008 and the people await the Anti Corruption Commission to show that it is not as compromised as the judiciary.
And before you leave this page, here's something. Liberia has been awarded a total grant of nearly two hundred and fifty seven million dollars by the United States Development programme, the Millennium Compact Challenge that members of the Sierra Leone thieving cabal has been fighting to get its thieving paws on. Grant Total: $256,726,000 Signed: October 2, 2015. According to the MCC website -
The $257 million Liberia Compact seeks to address two binding constraints to economic growth in Liberia: lack of access to reliable and affordable electricity and inadequate road infrastructure. To address that, the compact includes funding for the rehabilitation of the Mt. Coffee Hydroelectric Plant, development of a training center for technicians in the electricity sector, support for the creation of an independent energy sector regulator and support for the development of a nationwide road maintenance framework.

The compact will significantly enhance Liberia's engagement in the U.S. Government's Power Africa effort. Presently, only 2 percent of the population has access to the electric grid, and 84 percent of Liberians currently live on less than $1.25/day.

This new partnership also complements the U.S. Government's efforts to help Liberia recover from the Ebola outbreak. Over the next 20 years, MCC expects at least 460,000 people to benefit from the compact.