Thursday September 18, 2014

- UN Security Council says the Ebola crisis in West Africa is a threat to international peace and security. Secretary General Ban says a new international mission - UNMEER has been set up as he promises further action to eradicate the Ebola scourge in West Africa.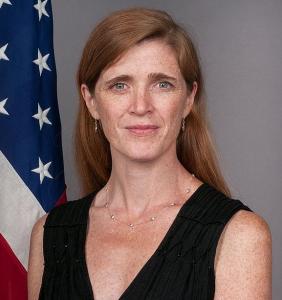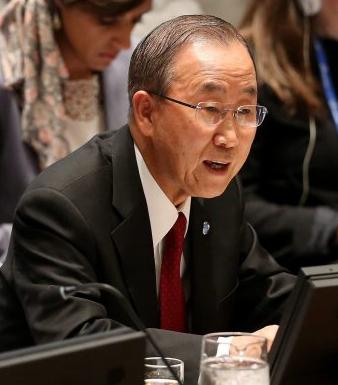 The UN Security Council has today Thursday September 18th, 2014 declared the Ebola scourge ravaging West Africa a threat to international peace and security as the 15-member UN body unanimously passed a resolution (15-0 in favour) that calls on all countries to urgently send medical personnel and supplies to contain the menace. The US ambassador to the Security Council Samantha Power whose country drafted the resolution says its a call to action not just from the Security Council but from the whole United Nations family of countries. She later tweeted - after the passing of the resolution - "UNSC Ebola resolution has 131 cosponsors, by far the most of any of the 2,176 resols since UN created. But its what happens next that counts."
In his speech, UN Secretary-General Ban Ki-Moon said - "The Ebola crisis has evolved into a complex emergency, with significant political, social, economic, humanitarian and security dimensions. The suffering and spillover effects in the region and beyond demand the attention of the entire world. Ebola matters to us all. The outbreak is the largest the world has ever seen. The number of cases is doubling every three weeks. There will soon be more cases in Liberia alone than in the four-decade history of the disease. In the three most affected countries – Guinea, Liberia and Sierra Leone – the disease is destroying health systems.
More people are now dying in Liberia from treatable ailments and common medical conditions than from Ebola. The virus is also taking an economic toll. Inflation and food prices are rising. Transport and social services are being disrupted. The situation is especially tragic given the remarkable strides that Liberia and Sierra Leone have made in putting conflict behind them. National governments are doing everything they can.
I applaud the courageous actions of the governments, communities and individuals on the frontlines, including local health workers, Médecins Sans Frontières, the International Federation for the Red Cross and Red Crescent and UN entities.
The gravity and scale of the situation now require a level of international action unprecedented for a health emergency. This unprecedented situation requires unprecedented steps to save lives and safeguard peace security. Therefore, I have decided to establish a UN emergency health mission, combining the World Health Organization's strategic perspective with a very strong logistics and operational capability. This international mission, to be known as the United Nations Mission for Ebola Emergency Response, or UNMEER, will have five priorities: stopping the outbreak, treating the infected, ensuring essential services, preserving stability and preventing further outbreaks.
I applaud the leadership of United States President Barack Obama, and warmly welcome his announcement that the United States will deploy 3,000 troops to provide expertise in logistics, training and engineering. I also thank the many Governments that have made contributions – including Canada, China, Cuba, the Democratic Republic of the Congo, Ethiopia, France, Germany, Ghana, Ireland, Italy, Japan, Kenya, Norway, Qatar, the Russian Federation, Rwanda, South Africa, Switzerland, Uganda and the United Kingdom. I hope other countries will follow suit.
Airports in Senegal and Spain are serving as logistical hubs. The AU, ECOWAS, European Union, World Bank, African Development Bank, Gates Foundation and Global Fund are also engaged. We are looking to all those in a position to help. The business community, for example, is well placed to contribute in the health, transport, communications and information sectors.
I also appeal again to major airlines and shipping companies to resume services to the affected countries. Isolation only hampers international efforts to reach people in need.
Excellencies, I welcome the resolution to be adopted today by the Security Council. Tomorrow, I will speak with the General Assembly. One week from today, we will gather at the highest level to mobilize political will to meet this extraordinary challenge. We cannot afford delays. The penalty for inaction is high. We need to race ahead of the outbreak -- and then turn and face it with all our energy and strength. I count on the Security Council's support and that of the General Assembly and all Member States in meeting this test."
The US envoy Samantha Power stated in her speech what many developed countries dare not say before now.
"One of the main reasons this outbreak has spread so dramatically is because – up to now – we haven't come together sufficiently to confront it. Over the past ten months, as the deadly virus spread across Guinea, Liberia, and Sierra Leone, we relied on tactics that worked to contain past outbreaks. But West Africa had never been hit by Ebola before, so the affected countries had no prior knowledge or experience dealing with Ebola. The virus jumped across borders and penetrated urban areas, and local burial customs aided its spread. Picking up speed, it has overwhelmed clinics and hospitals, shuttered schools and businesses, and sowed fear in communities.
And precisely at the moment when a robust, united intervention was needed – some countries started to seal their borders. This reaction was understandable – driven by a mix of fear and a desire to protect one's own citizens from the virus's spread.
The problem is that, while isolation is effective and indeed necessary for dealing with individuals who may have been exposed to Ebola, it is utterly counterproductive when applied to entire countries. It deprives them of the very resources they need to bring the virus under control. So when governments in the region tell over 70 disease investigators that – if they travel to the affected areas to volunteer, they will not be allowed back into their own countries – they not only put the currently affected countries at greater risk, but also their own countries.
Today, instead of isolating the affected countries, we call for flooding them. Flooding them with the resources that are desperately needed to turn the tide in this fight."
The BBC reports - "It is only the second time that a public health issue has been addressed at the council, the first instance being HIV/Aids, our correspondent adds. A doctor appearing via video link from Liberia warned that if the international community did not step up its response, "we would be wiped out". Today's resolution comes barely a day after US President Obama promised to send some three thousand military and medical personnel to the region that would see Liberia at the centre of US boots on the ground in a bid to halt what the President sees as an epidemic spiralling out of control.
Meanwhile a report on the BBC website has revealed that the bodies of health workers and journalists kidnapped by villagers several days ago in Guinea have been found.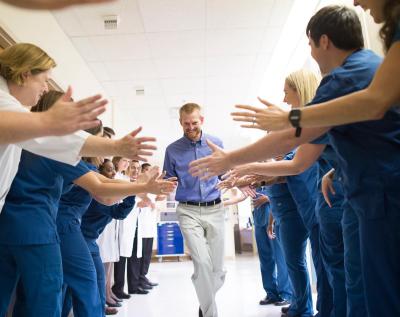 "Officials in Guinea searching for a team of health workers and journalists who went missing while trying to raise awareness of Ebola have found several bodies. A spokesman for Guinea's government said the bodies included those of three journalists in the team. They went missing after being attacked on Tuesday in a village near the southern city of Nzerekore.
The three doctors and three journalists disappeared after being pelted with stones by residents when they arrived in the village of Wome - near where the Ebola outbreak was first recorded. One of the journalists managed to escape and told reporters that she could hear the villagers looking for them while she was hiding.
A government delegation, led by the health minister, had been dispatched to the region but they were unable to reach the village by road because a main bridge had been blocked.
On Thursday night, government spokesman Albert Damantang Camara said eight bodies had been found, including those of three journalists. He said they had been recovered from the septic tank of a primary school in the village, adding that the victims had been "killed in cold blood by the villagers".
We have, in the past, called the attention of the authorities in Sierra Leone to the need for proper care for people who have tested positive for the Ebola virus. Testing positive for the virus should not be seen as a death sentence.
Pictures that we have seen of patients being handled in a most disrespectful way by these brave health care workers should be discouraged so that the afflicted will develop that needed will to live if they are treated with due respect and the necessary care. We have also called the attention of the health delivery workers about the need for people to be given the proper nutritional support so that their immune system can rise up to the challenge and hence help their recovery. It is also worth noting that in a country like Sierra Leone, indeed in the entire sub-region people identified with Ebola could also be suffering from other ailments and sometimes serious conditions that could be overlooked as health workers focus on the Ebola infection.
Allow us to bring you an excerpt from the NBC news on the matter of medical missionaries Nancy Writebol and Dr Kent Brantly who recovered from their battle with the Ebola virus -
"Just like with cholera, patients have severe diarrhea and they lose important chemicals called electrolytes. Replacing these minerals — notably potassium, magnesium and sodium — helps patients recover better, he said.
"The key to resolving Ebola virus infection was aggressive supportive care," he said. This level of care just isn't available in most parts of Liberia, Sierra Leone and Guinea, where clinics struggle to even provide clean water and beds for patients.
Brantly, who walked out of an ambulance into Emory three weeks ago and Writebol, who remains weak, according to her husband David, both started out in better physical condition than the patients they were working to help. "And clearly for any acutely ill patient, nutritional status is extremely important," Ribner said. "If you have somebody who's well-nourished and somebody who is poorly nourished and they suffer the same illness, infectious or otherwise, the person with better nutrition has better survival outlook."
And here's something vital -
...most drugs against viruses should work better if they are given quickly. Brantly and Writebol were treated days into their infections. It takes viruses a few days to really replicate and spread, damaging cells and organs in the process, and once this damage goes too far, it can be impossible to reverse.
"You just reach a critical point where no drug on the planet is going to protect you because the virus has already done so much damage," says Dr. Thomas Geisbert of the University of Texas Medical Branch, who tests some of the drugs.
While still in Liberia, Brantly also received an infusion of blood from a patient of his who had recovered from infection. It's a treatment that should work in theory, providing another patient's antibodies that have been "educated" to find and fight Ebola, but Geisbert says there's not enough research to show whether it might actually help. And, of course, many people spontaneously recover from infections."