Saturday November 7, 2015

- It is official, it is from a much sobered-up World Health Organisation. Sierra Leone is now Ebola Virus Disease free. Time to rejoice and a time to be even more vigilant as this viral beast has a way of re-appearing when vigilance level is lowered.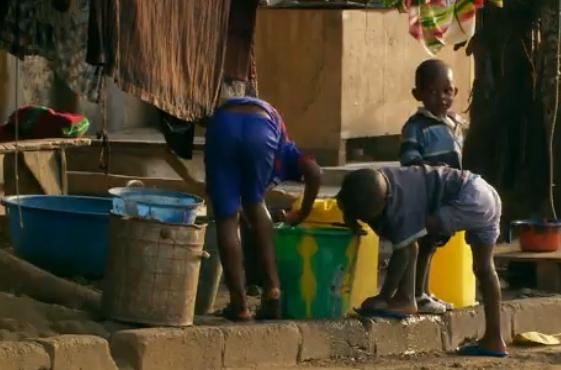 This is a part of the World Health Organisation press statement that says it all. "Today, the World Health Organization declares that Ebola virus transmission has been stopped in Sierra Leone.
Forty-two days, that is two Ebola virus incubation cycles, have now passed since the last person confirmed to have Ebola virus disease had a second negative blood test.
"Since Sierra Leone recorded the first Ebola case in May 2014, a total number of 8,704 people were infected and 3,589 have died, 221 of them healthcare workers, all of whom we remember on this day" said Dr Anders Nordström, WHO Representative in Sierra Leone.
The country now enters a 90-day period of enhanced surveillance which will run until 5 February 2016 and WHO will continue to support Sierra Leone during this period. This new phase is critical for ensuring early detection of any possible new cases of Ebola virus disease. The World Health Organization commends the Government of Sierra Leone and her people on achieving this significant milestone in the country's fight against Ebola.
Sierra Leone achieved this milestone through tremendous hard work and commitment while battling the most unprecedented Ebola virus disease outbreak in human history...the Ebola outbreak has decimated families, the health system, the economy and social structures. All need to recover. It has also left an estimated 4,000 survivors who have ongoing health problems who need medical care and social support."
The BBC's Tulip Mazumdar has been in Freetown and reported on how the capital, Freetown was getting ready for the occasion - "This is the moment Sierra Leone has been waiting for. Thousands of people took to the streets of the capital on the run-up to midnight.
Women's groups came together to organise a march through the city centre; the final point was a 600-year-old cotton tree which sits on a huge roundabout. Usually, the area is jammed with cars, but last night it was packed with people.
Some held up candles, others jumped around dancing and a military band led the procession through the city. There were waves of celebrations, and then silence as names of some of the dead were beamed on to a screen.
Health workers in particular were honoured for their bravery and sacrifice, they were some of the first to die when Ebola struck.
Today is an enormous milestone for Sierra Leoneans, and people are overjoyed. But this historic moment is bittersweet."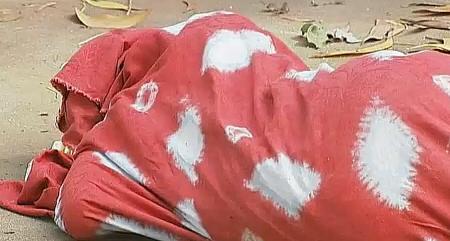 UK Foreign Secretary Philip Hammond observed -
"Defeating Ebola has been a long and difficult journey and this achievement belongs first and foremost to the people of Sierra Leone who have demonstrated incredible resilience, bravery and determination. In the face of lives lost and huge sacrifices, we should remember the 221 Sierra Leonean healthcare workers who lost their lives during this epidemic.
This has also been a story of huge personal courage demonstrated by the British healthcare professionals, military and humanitarian workers who demonstrated their ultimate compassion to travel to the Ebola affected area to help tackle the disease head on.
I am proud of the role the UK government played in galvanising a coalition of nations who led the international response against this disease, saving thousands of lives. Looking ahead, there is still a long way to go.
We know that Ebola may re-emerge and so complacency must be avoided. The UK will continue to stand shoulder to shoulder with Sierra Leone in their effort to build the level of resilience needed to deal with future outbreaks and to deliver their plans for the post-Ebola recovery."
From the online pages of the Guardian newspaper, we found this -
"There are mixed emotions," said Marto Lado, the infectious diseases consultant at the Connaught hospital in Freetown. "Everyone is celebrating, but the truth is I'm surprised at the normality of everything.
On Friday people came to work and were talking about it, but not in an excited way. It's more of a relief, people thinking: 'Oh, my God, I can't believe we have got here.' It has taken so long for this weekend to arrive. There is still a lot of anxiety about what might happen. There is still Ebola in Guinea and we know it is not over yet."

Many of the health workers who died were infected because of inadequate protective equipment and training. "They died so we could live," Fatmata, a university student, said with tears in her eyes.

Ebola survivors and the bereaved, who include an estimated 12,000 orphans, were subdued. The country's first confirmed Ebola survivor, Victoria Yillia, told the crowd she was "happy that this disease which almost killed me has finally ended". She appealed to authorities not to forget survivors, many of whom have faced social stigma and persistent health problems.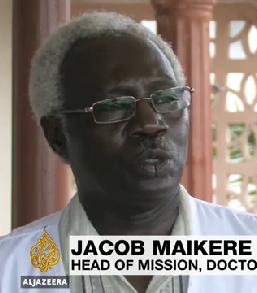 Dauda Fullah, 25, an Ebola survivor who lost five members of his family, said there would be street carnivals all day in the city of Kenema. "We are happy that this day has come, but we are not rejoicing, because we have felt the destruction to our lives," he said. "The only thing I am doing is taking my family and saying a prayer for my parents and brothers and sisters who died."

Mohamed Kamara, 23, who lost three members of his family and whose 19-year-old wife Aminata lost six of hers, said: "I feel really happy about today. I'm sad for the family that I lost, but I am happy for the end of Ebola. I pray that we don't ever have this sickness in our country again."

Syerramia Willoughby, the daughter of Victor Willoughby, the country's most senior doctor to have been killed by Ebola, said: "The sadness stays with you for a long time. It's really good to see Ebola has retreated, but my concern is that we will have more cases because it is not yet eliminated in Guinea."
Indeed and all the reason why care must be taken lest we allow our collective joy to lower our vigilance.

We join all true and patriotic Sierra Leoneans and friends of Sierra Leone in celebrating the good news that at last we have gone forty two days with no new infection and hence worthy to be called Ebola-free.
Congratulations to all those who worked tirelessly to make this day a reality with prayers that those who became rich over the misery of those affected will one day pay for their callous attitude at a time when communities were being wiped out as the ravaging silent killer deceived its way into areas that were believed to be free of Ebola thus laying waste more precious lives.
It is heartening to hear about celebrations in the capital Freetown and in other parts of the country where the beast has been making people almost give up hope that we would defeat the viral enemy. It is also heartening to hear that the names of all those health workers who lost their lives in the battle against the Ebola Virus Disease were hailed in public.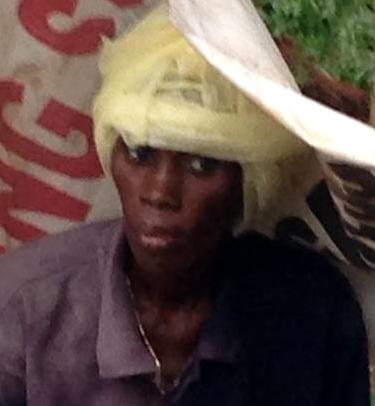 Tributes must be paid to the health care related workers who also succumbed to the ravages of a disease they had never encountered, did not know about and which was so deceptive that many names were given to its manifestations - except Ebola Virus Disease.
These are the porters, cleaners, drivers, cooks and hospital and ward aides who did their best to contain a baffling situation.
We should also recognise the contribution of those whose relations were snatched away into eternity and who never gave up hope that one fine day, this new peril will be a thing of the past.
We pray that a fitting memorial will be erected in all areas of the country where more than three and half thousand people of all ages and gender lost their lives as they were consumed by the disease in a country where the health delivery system was broken almost beyond repair and where those in authority were as inept as could be found.
They refused to listen to the voices of journalists who first warned of the entry of the disease from neighbouring Guinea.
The ensuing 90-day enhanced surveillance period should be one of total vigilance and must be a period that should see the near-decrepit health delivery system brought to scratch with the process devoid of money-making ventures that had made millionaires out of the misery and death of Sierra Leoneans.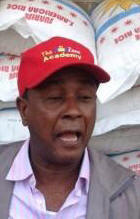 Now is the time to put in place the right people, the right measures and the right attitude for given the history of the Ebola Virus Disease, we should not be surprised to hear reports of it resurfacing and creating further havoc.
All must be done to stop this happening and hence the call for vigilance at all times.
The stories of the Ebola Virus Disease are all too vivid, too painful to recall and if those in authority really care about bringing the disease under control for good rather than what money is there to be made for the pockets of self, friends and family members must now put in place all the structures and institutions that would stop the enemy at the gates.
The Ebola Virus Disease, if it dares to make a second coming should not be so devastating given our experiences.
It is indeed a fact that if lessons have been gleaned from the terrible experiences of the past, then Sierra Leone should be in a better position to combat the disease when it makes the much-predicted return and as the outbreak was dealt with in Nigeria, so too must we be prepared for it by having an effective tracing and treatment regime in place.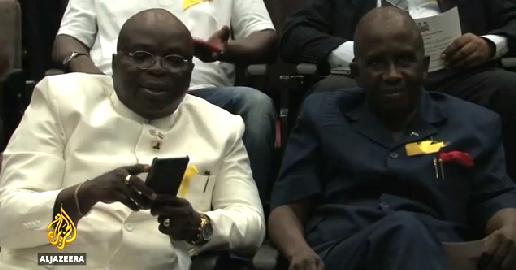 The worries of many Sierra Leoneans however is that given the manner in which contracts were awarded that saw unscrupulous and wicked people with close links to the rat became millionaires at the expense of the dead, infected, afflicted and affected, the concerns of the MSF Country Representative Jacob Maikere must be taken seriously. He is worried that the necessary protocols would not be maintained and that the broken health delivery system would not be fixed.
And among those who were around to listen to the smoke and mirrors rat of a president was his new money-maker, Transport and Communication mafia don who would think nothing of getting Sierra Leone indebted in projects that would line his pockets and swell his bank accounts as would those of his master - the rat at State House. Don't be surprised to hear him come up with a project involving investing in a patch of land on the moon a la China!!!
They are now waiting for the post-Ebola funds to start trickling in for their fangs to bite in deep.
Even as we rejoice and give thanks to the Good Lord that our many prayers have been answered let us not forget the health troubles and economic difficulties affecting the Ebola Virus Disease Survivors.
Every support must be given to them as health experts try to unravel the impact of the disease on those it could not kill.