Tuesday July 29, 2014 - A sad day...a sad, very sad story as we announce the passing away of a true hero - a man who gave his all that others may survive. Dr Sheikh Omar Khan is no more. He succumbed to the ravages of Ebola today at the MSF health clinic where he had been receiving treatment after he contracted the disease while attending to Ebola cases in the government-run Kenema Hospital.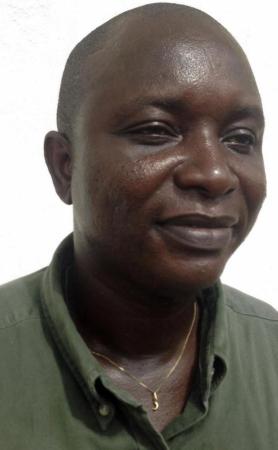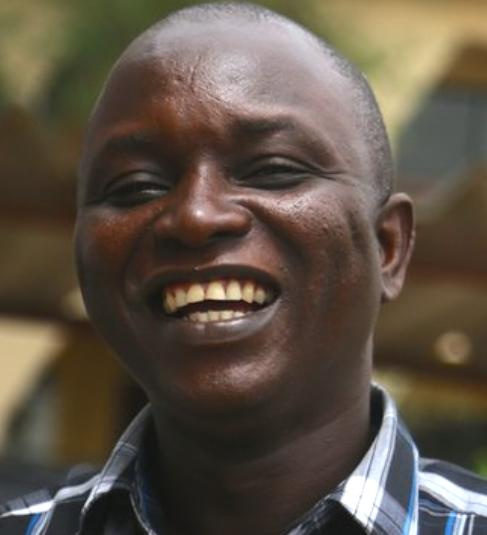 The reports have been flooding the world's media outlets - with this from the pages of the UK-based Guardian newspaper -
"The doctor leading Sierra Leone's fight against the worst Ebola outbreak on record has died from the virus, the country's chief medical officer said.
The death of Sheik Umar Khan, who was credited with treating more than 100 patients, follows the deaths of dozens of local health workers and the infection of two US medics in neighbouring Liberia.
Ebola is believed to have killed 672 people in Guinea, Liberia and Sierra Leone since the outbreak began in February, according to the World Health Organisation.
The contagious disease has no known cure. Symptoms include vomiting, diarrhoea and internal and external bleeding.
Khan, 39, hailed as a "national hero" by the health ministry, had been moved to a treatment ward run by the medical charity Médecins Sans Frontières in the far north of Sierra Leone.
He died on Tuesday afternoon, less than a week after his diagnosis was announced, and on the same day that the president, Ernest Bai Koroma was due to visit his treatment centre in the north-eastern town of Kailahun.
"It is a big and irreparable loss to Sierra Leone as he was the only specialist the country had in viral haemorrhagic fevers," said the chief medical officer, Brima Kargbo."
Another outlet, the Daily Mail has this opening -
"Sierra Leone's top Ebola doctor dies after contracting the virus while fighting the outbreak as Nigeria admits precise number of people U.S. victim Patrick Sawyer could have infected is unknown."
International broadcaster Al Jazeera also reported the passing away of Dr Khan -
"Sheik Umar Khan was infected earlier this month and died on Tuesday at a ward run by medical charity Doctors Without Borders in the far north of the country. Miatta Kargbo, Sierra Leone's health minister, called Khan a "national hero" and praised his "tremendous sacrifice" in working to save the lives of others. His death comes days after Samuel Brisbane, a senior doctor at Liberia's largest hospital, died on Saturday at an Ebola treatment centre on the outskirts of Monrovia."
ABC news has this -
"A leading doctor who risked his own life to treat dozens of Ebola patients died Tuesday from the disease, officials said, as a major regional airline announced it was suspending flights to the cities hardest hit by an outbreak that has killed more than 670 people.
Dr. Sheik Humarr Khan, who was praised as a national hero for treating the disease in Sierra Leone, was confirmed dead by health ministry officials there. He had been hospitalized in quarantine. Health workers have been especially vulnerable to contracting Ebola, which is spread through bodily fluids such as saliva, sweat, blood and urine.
Two American health workers are currently hospitalized with Ebola in neighboring Liberia. The Ebola outbreak is the largest in history with deaths blamed on the disease not only in Sierra Leone and Liberia, but also Guinea and Nigeria. The disease has no vaccine and no specific treatment, with a fatality rate of at least 60 percent."
The Independent newspaper states -
"Ebola virus: Top Sierra Leone doctor, Sheik Umar Khan, dies of disease aged 39 -
"The top doctor treating patients infected with the Ebola virus in Sierra Leone has died from the disease, officials have confirmed.
Dr Sheik Umar Khan had been hospitalised in quarantine since he contracted the virus last week. The virologist was credited with treating more than 100 patients at the hospital in Kenema - one of the world's leading Ebola diagnosis facilities.
Dr Khan's death on Tuesday afternoon was confirmed by chief medical officer Dr Brima Kargbo, who had previously hailed him as a "national hero" when he announced he had contracted the the disease.
"It is a big and irreparable loss to Sierra Leone as he was the only specialist the country had in viral haemorrhagic fevers," Kargbo said on Tuesday. Dr Khan was being treated at an Ebola ward run by the medical charity Medecins Sans Frontieres, which has in recent weeks described the disease's West African outbreak as "out of control".
At the time of his diagnosis, it was not immediately clear how Dr Khan became infected.
While health workers are especially vulnerable to contracting the virus spread through bodily fluids such as saliva, sweat, blood and urine, Reuters reporters who visited Kenema in June heard the doctor was "always meticulous with protection, wearing overalls, mask, gloves and special footwear".
Before his diagnosis, Dr Khan told reporters: "I am afraid for my life, I must say, because I cherish my life." "Health workers are prone to the disease because we are the first port of call for somebody who is sickened by disease. Even with the full protective clothing you put on, you are at risk," he added.
We pray that the Good Lord/Allah or whatever you perceive Him to be grants him the rest which only He can grant.
RIP Dr Khan - you have fought the good fight and Sierra Leone would be grateful and always remember your supreme sacrifice for the common good. RIP