Monday June 11, 2012

- As the APC party police, the OSD continues its murderous campaign against Sierra Leoneans, not a word from President Koroma on the rising number of people killed by the police nor the mysterious deaths happening right under the nose of state authorities in Freetown.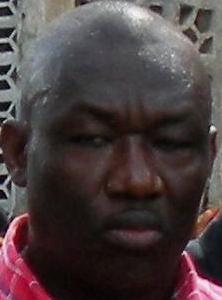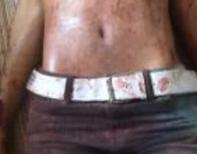 One morning, during the rule of Siaka Stevens, reporters were hurriedly called to State House for an unplanned meeting between the Head of State and the press with many members of the Fourth Estate, guessing and second-guessing just what was about to be sprung on them. Another coup plot discovered/uncovered?
It was not the discovery or uncovering of a coup plot. Siaka Stevens had called in the press to tell them of his concern and the press could see the worry lines on the face of the President, to tell them of the murder of one Pa King of the Travellers Inn - an outlet that served as a somewhat cheap motel for visitors to Freetown, mainly from other parts of the country for a brief stay. A clearly perturbed Siaka Stevens told the press that he found it unacceptable that a man could no longer feel safe in his own home and was particularly disturbed at the way Pa King was dispatched to meet with his Maker. The poor man was strangled with his own bath towel.
It later emerged during the trial that Pa King's assailants were robbers who had been surprised by the old man after he went to investigate some strange sounds - these men were on a mission to do harm and steal the suitcase of a perceived diamond dealer who had come to town for the purpose of selling his precious stones. What the robbers and potential killers did not know was that their quarry was not even staying at the place.
The ring leaders were executed by hanging after the courts confirmed their sentences.
We have to recount this incident to remind President Ernest Bai Koroma that he has a duty to the people of Sierra Leone and that as the democratically-elected President, one of his key duties is the protection of the life and property of not only Sierra Leoneans, but all who dwell within the borders of Sierra Leone. And that is why we find it alarming that despite the spate of murders by the police, he has refused to make any statement expressing alarm nor one that assures citizens that the government he leads cares.
When Musu Conteh was murdered by OSD personnel in Bumbuna, all he did was to hurriedly put together a team of his cronies to visit and try to smother the protests of workers whose right to protest were met with volley after volley of automatic rifle fire by a police force that appears to have been assured by the President that as long as they carry arms to wipe out people believed to give the government a bad name, they would not be prosecuted for these clearly extra-judicial instances of death-dealing. What President Koroma did was to visit the area later for a photo shoot opportunity with the owners/operators of the mining concern with a view, we believe, of reassuring them that as long as he, Ernest Bai Koroma PhD galore was in power, they had nothing to fear from Sierra Leoneans protesting against working conditions. (The recently re-armed OSD would be there to kill and maim all those who dared to protest - a right enshrined in the Constitution).
Despite calls made by the NGO, Natural Resource Governance and Economic Justice for a proper investigation into the matter, nothing concrete has so far emerged from State House that would assure Sierra Leoneans that they are not hostages to the whims and caprices of Ernest Bai Koroma and his so-called investors. The organisation noted in a press statement
"It is worthy to note that the use of excessive force against defenseless and peaceful citizens protesting against the inhumane treatment meted out to them by mining companies operating in the country has become a disturbing phenomenon. The police are in most cases accused of doing this at the behest of the mining companies. This cannot be unconnected to the lack of transparency and inclusion in corporate governance resulting in poor regulations, procedures and mechanisms that favour largely the company leaving the citizens very vulnerable. In 2010, at another AML mining site on the outskirts of Bumbuna, landowners were subjected to unprovoked violence and harassment as they resisted corporate abuse of their rights. Similar disturbances between affected property owners in the Koidu Holdings Limited concession in Kono District in December 2007 led to the death of two unarmed protesters and the wounding of several others. Despite official pronouncements from the government and subsequent investigations carried out, not much was done to redress the situation.

And we believe that the government has a fundamental constitutional and moral responsibility to protect lives and properties of its citizens. This does not in any way allude that we are not mindful of the government's swift interventions in addressing conflicts emanating from workers protests and in helping to pacify the ensuing tensions. But we also equally believe that bringing the perpetrators of these inhuman and barbaric acts to justice will further enhance citizens' confidence and peace in the mining communities.

It is in view of this that the Natural Resource Governance and Economic Justice platform is demanding that:

1.The Government of Sierra Leone sets up a Commission to inquire into the violence and conflicts that have been associated with AML resulting in the death of one Sierra Leonean and injuries to many others in order to establish the root causes of these conflicts and the best way forward;

2.The Government of Sierra Leone ensures that all parties fully comply with the Communiqué on the recent incident in Bumbuma;

3.The Government of Sierra Leone and AML adopt international best practice procedures in corporate governance by implementing the UN Business and Human Rights Principles and the ILO Convention on Labour Laws"
And then very recently the OSD, (the APC party's armed wing cloaked under the guise of a national police force) killed two youths in the east of the capital not a word, no expression of remorse of any sort came from Ernest Bai Koroma whose attitude towards murder by the OSD has given the impression that what obtains now in Sierra Leone is what obtained under the "Kill Man No Law" of rebels who laid waste vast tracts of Sierra Leone territory murdering, raping and looting at will.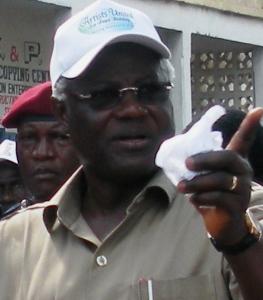 We had reported previously on the UN Security Council's warning to the government over the use of disproportionate force in the handling of matters relating to unarmed civilians and others in confrontation with the law over rights and other issues - more so after the unearthing of a clandestine move to arm the OSD police with military-type war weapons.
Again we refer to the brutal murder of retired Senior Police Conteh who, together with his wife, came to Freetown to await the outcome of a court case over a land dispute. The man and his wife scheduled to travel back to the United States after the judgement, were attacked in their own home murdered in cold blood and their house razed to the ground. Not a squeak was heard from the police, nor from State House giving the impression to criminals and wrong-doers that under his watch such wanton display of extra-judicial killings/murders were alright as long as victims were not members of his immediate family or "business associates".
The US government human rights report of 2011 on Sierra Leone has noted that even in that year there were recorded cases of such abuses and murders
a. Arbitrary or Unlawful Deprivation of Life - There were reports that the government or its agents committed arbitrary or unlawful killings. On June 12, Ibrahim Foday was killed while taking photographs for a story related to a land dispute; three suspects were detained, including police officer Musa Samura. None of the suspects had been charged by year's end. On September 9, Abdulai Sesay was killed when police fired into a crowd during a riot. No officer had been charged by year's end (see section 2.b.)...Civilian authorities maintained effective control over the SLP and the Republic of Sierra Leone Armed Forces (RSLAF), and the government has mechanisms to investigate and punish abuse and corruption. However, impunity continued.

For example, four SLP officers were identified as having shot and killed one demonstrator and injured several others during the September electoral violence in Bo. However, by year's end none had been arrested or charged, although several civilians had been charged and convicted for their roles in the violence. The local District Security Council and others believed political pressure shielded the four officers from accountability. As in previous years, cases of police brutality and police corruption remained a serious problem. Some police and guards stole from detainees, required bribes at checkpoints, falsely charged motorists with violations, impounded vehicles to extort money, and accepted bribes from suspects to drop charges or for having their rivals arrested and charged with crimes.
The 2011 report noted this anomaly in trial procedures
The law provides for a fair trial; however, in practice, the lack of judicial officers and facilities regularly resulted in repeated long delays. Some cases were reportedly adjourned 40 to 60 times. Trials are public, and the accused have a limited right to a trial by jury in the magistrate courts. Juries were drawn from a list maintained by the master and registrar of active and retired civil servants and youth groups; however, the attorney general frequently exercised his power to determine that cases be heard by a judge alone. Defendants generally enjoyed a presumption of innocence. While defendants have the right to be present and to consult with an attorney in a timely manner, access to counsel often was delayed. The law provides for attorneys at public expense if defendants could not afford their own; however, state-appointed attorneys often were overburdened and poorly paid, and indigent detainees usually did not receive legal advice prior to trial. Defendants can confront or question witnesses against them, present witnesses and evidence on their own behalf, and access government-held evidence relevant to their cases. Police officers, many of whom had little or no formal legal training, prosecuted a majority of cases on the magistrate level. Although the law provides defendants with the right to appeal, delays in the appeals process were excessive, sometimes lasting more than two years.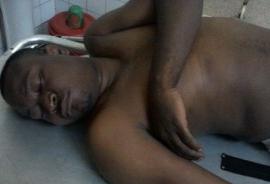 Government's deliberate failure to act on the recommendations of the Shears-Moses report also came under the spotlight with these observations.
The Shear-Moses commission of inquiry on the riots submitted its report to the government in 2009, in which it was critical of the ruling party and recommended disciplinary action, including dismissal from office, for several senior government officials. However, by year's end the government, in violation of the law, had not yet publicly released the report and took no action on those recommendations.

On other occasions police forcibly dispersed demonstrators, most significantly during the riot in Bo in September during a "Thank The Nation" rally held by SLPP presidential nominee Julius Maada Bio. A panel convened after the violence concluded that APC supporters initiated the incident by throwing rocks at and injuring Maada Bio, whereupon SLPP supporters retaliated by throwing rocks and setting APC party buildings on fire. Police initially fired tear gas and live ammunition into the air, but as the crowd grew in both size and unruliness, they fired into the crowd, killing one and injuring nine. No police had been arrested for this incident by year's end.
Musa Tarawallie the politician whose fingers could be found in all allegations of violent conduct using state resources against perceived and actual members of the opposition remains in control of the police as Interior minister even though the Shears-Moses report recommended that he should be relieved of such duties. One of the President's bodyguards, a man alleged to have played a key part in the violent assault on the headquarters of the opposition SLPP in Freetown during which allegations of rape emerged was recommended for the sack. This government which has not blinked an eyelid in arraigning members of the opposition including a sitting opposition MP is reported to have told enquirers that it had no authority to sack/investigate a man who was also a part of the horde of killers that invaded Freetown and directly or indirectly caused the deaths of more than five thousand civilians. Idrissa Kamara aka Leatherboot still enjoys the protection of President Koroma.
---