Tuesday September 15, 2015

- International Day of Democracy and not a whimper from the burrows of the rat as his jackboots continue to trample upon the rights of the people using Parliament and the Judiciary as willing co-conspirators.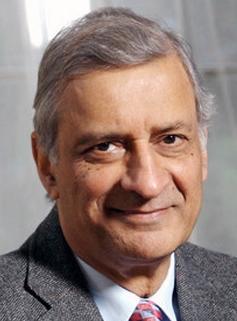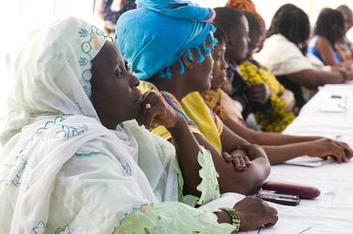 Today Tuesday September 15 is being observed as the International Day for Democracy and this year's theme could not be more appropriate for a country like Sierra Leone where the soul of democracy has been sold to the devil of manipulation, repression and anti-democratic forces.
This year's theme - Space for Civil Society should be a wake-up call to the rat and his cabal that civil society groups form one of the key pillars of governance and that these groups should be allowed to carry out their duties - one of which is to hold the government to account.
US Secretary of State John Kerry reminds us of the need for us to respect the tenets of democracy -
"We pause today to reflect on and celebrate democracy and the free and open debate it entails. We celebrate democracy not because it is easy or perfect, for it is obviously neither of those things.
We celebrate democracy because it is rooted in the will of the people, and, as such, does a better job than any other form of government in respecting the rights of individuals, solving problems peacefully, and building enduring prosperity.
Only democracy allows a country to benefit from the full energy and talent of its citizens, and from the progress and innovation that the unconstrained flow of ideas can create...the United States will continue to stand up and speak out when authoritarian governments crack down on civil society, imprison peaceful reformers, silence legitimate dissent, or enact legislation that violates the freedoms of worship, speech, and press.
The UN's theme this year - Space for Civil Society – is a powerful reminder that a strong and independent civil society is an essential starting point for a strong and independent country."
Sierra Leone being a member of the Commonwealth of nations should pay heed to the words of the organisation's Secretary-General Kamalesh Sharma. He has noted among other things that -
"Democracy is certainly about holding elections that meet the expectations of the people. It is also about practicing the culture of inclusion, empowerment and participation, respecting human rights and the rule of law, and promoting transparent and accountable representation.
This 'culture of democracy' in the Commonwealth has been greatly advanced by the role civil society has played at elections and also in the years between, especially through promoting dialogue, and respecting pluralism and diversity.
We pay tribute to the leaders of democracy who ensure that the voices of all are heard and are taken into account, and also to all those who in their daily work contribute to advancing the culture of democracy.
Responsible and professional reporting, and free and independent media, give meaning to freedom of expression, and are a prerequisite for a robust and responsive democracy. Tragically, many journalists and reporters around the world must still put their lives at risk to express this independence.
We pay tribute to their courage and integrity and remember with profound respect and honour those who have paid the ultimate price in defence of this democratic right.
Through their activities, civil society organisations have helped strengthen some of the most fundamental rights and freedoms necessary to build stronger and better democratic societies. Undertaking these activities has not been without cost. In some instances, members of civil society have been harassed, persecuted, imprisoned and lost their lives because of their commitment to democracy and its principles of inclusion, equality and justice.
The Commonwealth applauds their work and achievements, and pays tribute to civil society organisations in protecting and promoting democracy.
We will continue to celebrate and encourage the voice of civil society and freedom of expression at the heart of healthy and flourishing democracies serving their people.
The Commonwealth continues to be a champion of the values of democratic values and of a stronger democratic culture as societies grow."
"Stop the erosion of democracy" – UN rights experts urge Governments across the world - that's the headline of an article by rights experts into the value of democracy in a country like Sierra Leone where the concept has been thrown into the all-consuming fire of greed, nepotism and the same ills that unleashed our very own awful horror - the bloody conflict that left hundreds of thousands dead, millions traumatised and a still to be determined number displaced from their usual areas of abode.
Alfred de Zayas and Maina Kiai have noted ...
"democracy today has become an over-used word, invoked even by tyrants. A country does not become democratic simply by holding elections. What matters most is what happens between those elections:
Can people speak out, engage and influence the leaders they have elected?
Is there a correlation between the needs and will of the people and the policies that affect them?
Can people peacefully assemble when other ways of expressing their grievances fail?
Is peaceful dissent tolerated and encouraged to flourish, so that the marketplace of ideas is not monopolized by one group?
On International Day of Democracy 2015, we call on States to recognize that civil society space is the vehicle that allows this to happen. Indeed, it is essential for a true democracy.

Unfortunately, space for civil society is shrinking rapidly today, both in countries with no democratic tradition and in ostensibly democratic countries. There is a growing disconnect between elected officials and the people.
We see this disconnect manifested in the recent surge of large protest movements throughout the world.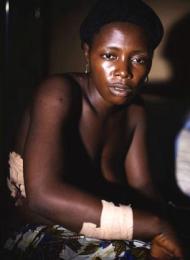 People perceive a failure of governance and democracy, and protest is often their last resort in making themselves heard. Increasingly, governments are responding to this type of dissent with more repression, distorting the concept of democracy beyond recognition.
Meanwhile, we are also witnessing a worrisome erosion of democracy as a result of the increasing influence being exercised by powerful actors that have no democratic legitimacy, including the military-industrial complex, transnational corporations, financial institutions, investors, big pharma and the oil-and mining lobbies.
Democratic governance is being corrupted by players that are not subject to democratic controls and who use their largesse to ensure that their interests are prioritized over those of the general public.
Civil society must reclaim its rightful place by demanding genuine participation in governance, including decisions on peace initiatives, environmental protection and trade and investment agreements.
"Fast-tracking" legislation or treaties, enacted without consulting stakeholders and without responsible debate is unacceptable in a democracy. Democracy is much more than a label.
'Representative democracy' can only be called democratic when and if 'representatives' actually represent their constituencies by pro-actively consulting with them and facilitating their participation in decision-making, thus making the goal of greater space for civil society meaningful.
Democracy should not be reduced to an empty word; it is self-determination in action, and a necessary instrument for securing a more peaceful, just and stable world. Civil society is a key partner to achieve this noble goal."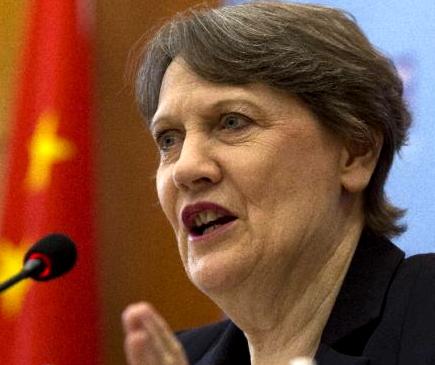 The Head of UN Development Programmes Helen Clark has also contributed to this year's them of the need for the creation of space for civil society groups to operate -
"At the heart of the idea of democracy is the notion that people's engagement in public life is fundamentally a force for good which leads to the betterment of society.
This engagement takes place through electoral processes, political party membership, and representation in political offices, as well as in independent spaces outside formal institutions.
The theme of this year's International Day of Democracy, 'Space for Civil Society', reminds us of the importance of civic space in achieving accountable governance and social justice, and of the need to protect this space and increase opportunities for dialogue between governments and citizens so that the diverse interests of populations, including the most vulnerable members, can be heard.
Vibrant, autonomous, and safe civic spaces enhance democracy.
As we look ahead to the launch of the Sustainable Development Goals, it is important to acknowledge that the role of civil society will be critical to their success.
On this International Day of Democracy, I reaffirm UNDP's commitment to supporting free and vibrant civic spaces which enable civil society actors, including always women and youth to contribute effectively to the building of more peaceful, just, and inclusive societies."
Here's something that should attract serious consideration by the anti-people cabal headed by the smoke and mirrors rat squeaking all day long at State House in Freetown as he bribes his way using the peoples' resources to get things his way.
When the opposition holds a meeting members are rounded up, brutalised and hauled over the coals by a compliant and submissive judiciary but when crowds from the ruling party embark on praise-singing campaigns a la the rat, no one gets arrested as the repressive police become a part of the charade.
This reminder should have the anti-democratic forces fuelled and encouraged by the rat thinking - assuming they do think about what they do to the people.
"Elections constitute the basic democratic method for selecting those who make decisions on our behalf, and holding them accountable for their decisions. For elections to genuinely reflect the people's will, votes have to count equally, candidates for office have to be able to campaign freely, and there has to be a "level playing field" for governing and opposition parties and candidates in the electoral contest.
Most infringements of these principles occur when governing parties or leaders refuse to accept the possibility that they might lose office, and try to prevent that from happening."
And there's something from the compliant and equally corrupt prone Parliament that would want people to believe that it does not rubber stamp the whims and caprices of the Executive as represented by the rat.
"However, holding elections does not make a democracy.
People have to be able to influence their representatives on a continuous basis, and to communicate and organize with others on matters of common interest, independently of government.
This requires an underpinning of guaranteed individual rights and freedoms, particularly of expression, association and assembly. These, in turn, require an independent judiciary to uphold them.
Also crucial is the existence of free media of communication (press, broadcasting, the Internet) to ensure that there is independent information about the actions of public officials, and to facilitate communication and organization among citizens in defence and promotion of their interests.
And for the kitchen cabinet of the rat that would not bat an eyelid to use the Ebola Virus Disease outbreak as a political tool to suppress dissenting views this is something for members of the anti-people cabal.
"Basic economic and social rights – a minimum livelihood, health care and education – are also essential to democracy, since without these the right to participate in public affairs cannot be exercised effectively. It is for this reason that democracy and human rights can be seen as closely connected. Both have as their basic premise the equal worth of each individual, regardless of race, gender, personal belief or style of life."
And talking about the Ebola Virus Disease as a political tool - kindly ask the rat and his officials why, when declaring that woman, a little while ago, as the last person to recover from Ebola they waited until August 24 to make a big media event of it all. August 24 as all true Sierra Leone watchers would know - is/was the official birthday of one Siaka Probyn Stevens. You work out the maths, as they say on some car adverts.