NETWORK AFRICA PRESENTER: Nationwide elections in Sierra Leone are about a year away yet the political atmosphere in the country is already largely volatile. There've been numerous cases of inter and intra party violence leading to the burning of party offices and homes of supporters and the killing or maiming of citizens.
More than a dozen party supporters from rival parties are currently standing trial in court for offences relating to political violence. Even the police has slammed a temporary ban on all political rallies and gathering and there are fears that next year's polls could be affected by violence. Well both President Ernest Bai Koroma, the incumbent and leader of the All Peoples Congress (and) Retired Brigadier Julius Maada Bio the flag bearer of the main opposition SLPP have given exclusive interviews to our correspondent Lansana Fofana in Freetown on the subject.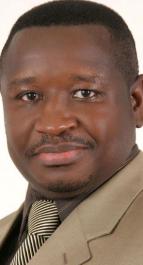 We hear first from Maada Bio
RTD BRIGADIER JULIUS MAADA BIO: We have endured quite a lot. After we lost the election in 2007, our party headquarters was attacked and comprehensively looted by members of the government and it was also set on fire on that very day....and later on in the year, we had an election, a bye election in Gendema in the southern region where again we were the subject or victims of another attack in which a lot of people were wounded and beaten and a lot of people had to leave the town so could not vote.
After that we had another election in Tongo Field where we were again attacked, houses were burnt after the announcement of the result in which the SLPP won the seat that had been occupied by the APC.
QUESTION: Let's talk about the recent incident in Bo where your convoy was attacked after you won the flag bearer-ship of your party and I understand you were pelted with stones on the head?
RTD BRIGADIER JULIUS MAADA BIO: Yes - I'm actually going to come to that but it will be necessary again to talk about the attack again on our party office headquarters in Freetown where a lot of women were alleged to have been raped and again the party office was set on fire.
I'm giving this background because it very important that in just four years we've had several episodic eruptions of violent elections and we as a party have been the victims in all these instances.
We have noticed a recession in democracy and this is not a happy moment for democracy in this country.
QUESTION: You talk about recession in democracy - surely this must be bad omen for the elections next year - are you worried that these elections might not pass off peacefully?
RTD BRIGADIER JULIUS MAADA BIO: Definitely I am worried. I'm worried and I feel pity for this country. Since the APC came to power we've had violence around almost all elections conducted under their watch.
NETWORK AFRICA PRESENTER: Sierra Leone opposition leader Retired Brigadier Julius Maada Bio. Well Lansana then sought a response from President Ernest Bai Koroma.
PRESIDENT ERNEST BAI KOROMA: The incidence of violence are unfortunate. Personally I condemn all forms of violence and my government takes the same position of condemning violence.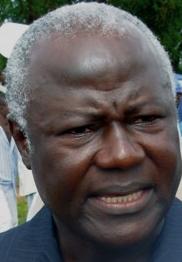 What has happened so far have been subjected to both police action, committees of investigation and commission of inquiry and because of our stance against violence we will ensure that all actions of violence are punished to the fullest and anybody that is found culpable, be you a leader or a follower of a party, the law will take its full course.
I am known as a very peaceful person. The public knows that I have not condoned violence before so our position is simple and that is we condemn any form of violence.
There have been incidents of violence, some of them are subject to police investigations; some of them are now being prosecuted in court.
Now Tongo Field, in which the APC office was destroyed and a lot of people assaulted and evidence that the vehicle that transported the people that carried out the violence in Tongo Field was clearly a vehicle that was associated with the leader of the SLPP, the flag bearer of the SLPP and when we talk about violence, we really have to be very careful in what we say because most of the actions (were) carried out by people at their own free will but when people mete out violence amongst themselves - a-mean it becomes serious and it reflects the attitude of a political party.
NETWORK AFRICA PRESENTER: Speaking in Freetown, President Ernest Bai Koroma of Sierra Leone.