AUGUST 18, 1997 - HOW STUDENTS AND SYMPATHISERS STOOD UP TO THE BEASTS TELLING THE WHOLE WORLD THAT ENOUGH WAS ENOUGH AND DAMNED THE JUNTA HUMAN RIGHTS ABUSERS, MURDERERS, RAPISTS AND LOOTERS
Today is August 18 and the 12th anniversary of the demonstration of Sierra Leonean students and sympathisers against the repressive and brutal regime of Johnny Paul Koroma and his allies of the Revolutionary United Front, the RUF.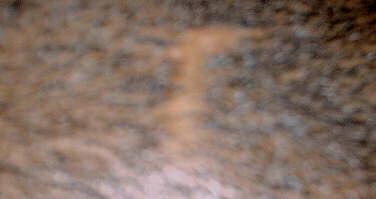 On this today, a decade ago, Sierra Leoneans in the capital Freetown as well as other parts of the country witnessed just how far the junta was prepared to go in the effort to suppress any voice of dissent in relation to the lawless and murderous manner they "ruled" a country whose unarmed civilian population could best be described as hostages.
Despite being refused permission to carry out their peaceful demonstration on this day, students all over the country defied the beasts and in small groups, were able to gather at certain strategic points and launch their peaceful protests.
What happened on that day needs to b recounted lest we forget what happens when good men do nothing in the face of evil.
One survivor of the junta's assault on that day told the Sierra Herald from Freetown how she was stripped naked, quite naked, her pants ripped off by junta operatives and flung into a truck that held other students and suspected student sympathisers of both sexes. A number of them were bleeding profusely from cuts inflicted on them by irate junta gunmen who could not understand why despite all the show of force and several threats, the students could still go ahead with their well-publicised planned demonstration.
She recalled the repeated rape of those who were captured by the beasts.
While the men were taken to the Pademba Road prison and military headquarters at Cockerill where they were subjected to further acts of brutality, the female students were distributed among the junta top guns who had by then occupied what was then known as the OAU villas.
Rape was common and she recalled being taken from the floor one night to face a drunk SAJ Musa who threatened her with a loaded pistol. She was among a group of female students selected by Alex Tamba Brima otherwise known as Gullit.
Sierra Leoneans can still recall the voice of one of the junta spokesperson, one Allieu Kamara defending the action of the junta and going as far as to tell the BBC and their own SLBS radio that junta forces opened fire on students after they were first fired upon by students whom he alleged had AK47 automatic rifles!!!!!!
Kelvin Lewis, Winston Ojukutu-Macauley and Tamba who had accompanied them will never forget what happened when they were cornered at the junction of Kissy Road and Savage Square. Torn from the car in which they were while covering the event, they were subjected to assaults by junta operatives.
One of them smashed a communication radio on Winston's head causing deep cuts that resulted in the free flow of blood.
Another used a machete to whip Kelvin with the tip of the blade ripping flesh from the journalist's back.
They were all then taken to Cockerill military headquarters at Murray Town where they were locked up in a 20ftx20ft goods container. One of many looted by the junta at the QE2 Quay.
So we shall never forget what happened on August 18, 1997.
We salute you all - all those who stood up for democracy and human rights and who with one voice made it clear to the murderous junta that enough was enough and that they wished to remain free in their own God-given country.
WE SALUTE ALL OF YOU!!!!!!!!!
Please note - Please read the testimony of one of the junta operatives in court as he narrated part of what happened on August 18, 1997.