Audit Service Sierra Leone
Auditor General's Report on the Accounts of Sierra Leone
2010
---
Transmittal Letter
December 9, 2011
Honourable V. Chukuma Johnson
Chairman, Public Accounts Committee
Sierra Leone House of Parliament
Tower Hill
Freetown
Dear Sir,
In accordance with Section 119 (4) of the 1991 Constitution of Sierra Leone, I have the pleasure and honour to submit a detailed report on the audit of the Accounts of Sierra Leone Government for the financial year ended 31st December, 2010.
Yours faithfully,
Lara Taylor-Pearce FCCA (Mrs.)
AUDITOR GENERAL OF SIERRA LEONE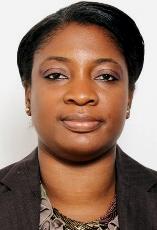 ---

Auditor General"s Annual Report to Parliament
1. Foreword
As I take up my position as Auditor General of Sierra Leone, I am mindful of the honour bestowed upon me by the President and Parliament. I am also keenly aware of the responsibilities attached to the office and for the Constitutional obligations that come with it
In this report I present the results of our work for the past year. It has seen us conduct the financial audit of the Public Accounts, compliance audits of Ministries, Departments and Agencies as well as schools and vocational institutions. I also report on the audits of Public Enterprises and Commissions. All of these are conducted in compliance with professional auditing and ethical standards generally recognized around the world.
Not included in this report are the results of performance audits conducted by my staff. This type of audit is concerned with evaluating the economy, efficiency and effectiveness of selected government services and programmes. My staff is completing a number of these on aspects of malaria management, delivery of potable water and fisheries, to name a few.
I will be submitting Special Reports to Parliament on these matters before the end of the current year and in early 2012. I expect that performance audits will be an increasing part of our activities in future years as we build on the core team of specialists created for this valuable and useful area of professional audit practice in the public sector.
The findings from our financial and compliance audits this past year demonstrate that despite some areas of progress we have a long way to go in improving the quality of public financial management in Sierra Leone.
Across all our audit entities, whether in ministries, public enterprises or schools, a pattern emerges which suggests a need to improve the most basic elements of internal control as well as systems and procedures for record-keeping, protection of assets and segregation of duties. The evidence suggests poor management practices and a lack of awareness that as public servants we all are accountable to Parliament and the citizens for managing public funds with due regard and probity.
We encountered many instances of breaches in procurement procedures, management of stores, poor control over banking and cash management and proper enforcement of tax regulations.
The tax revenue area is of particular concern to me and this is reflected in my qualified audit opinion on the Public Accounts. My staff has undertaken a revenue audit that deals directly and specifically with tax assessment and collection. This is a major concern for the citizens of Sierra Leone and will continue to garner my attention in 2012. I commend this report to you.
I cannot close without acknowledging my predecessor, Mrs. Anna Caesar, who served this country with distinction in a long public service career. Her contribution to the development of ASSL has been enormous. I am grateful for the well-functioning strong organization I inherit as a result of her efforts. We wish her well in a long and happy retirement.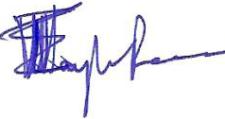 Lara Taylor-Pearce FCCA (Mrs.)
Auditor General of Sierra Leone